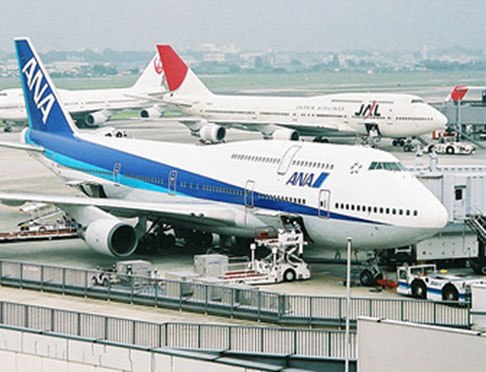 January 31, 2017
TOKYO- Japan's two top carriers said
Monday
that they will refuse passengers from any of the seven Muslim-majority countries following President Donald Trump's entry ban executive order from flying from Japan to the United States.
According to officials from both Japan Airlines Co. and All Nippon Airways Co., people carrying passports from the countries Trump has banned from entry to the U.S., including Iran, Iraq, Libya, Somalia, Sudan, Syria and Yemen, will not be allowed to board flights to the U.S.
The companies said, however, the measures, to be taken in principle, may not affect some diplomats and those with permanent resident status in the U.S., but if these passengers are turned away at check-in, due to Trump's order, they will have their flights refunded.
JAL had previously said it would contact the U.S. Customs and Border Protection agency when passengers from the countries on Trump's banned list check in at the airport prior to departure. At this time they were to confirm whether the passenger would be allowed to fly or not.
However, JAL has since decided to bar all passengers from the seven listed countries from flying, except those with a diplomatic visa, after being informed by the International Air Transport Association (IATA).
"We will deal with the matter in accordance with the decision of IATA," a JAL representative was quoted as saying.
According to the transport ministry here, there had been no cases yet of any foreign travelers who had departed from Japan and had been denied entry by the U.S.
As for the Japanese government's stance on the issue, Japan has remained muted on the issue.
"We are not in a position to express the view of the Japanese government on Trump's executive order. At any rate, we believe the international community should jointly cope with refugee issues," Prime Minister Shinzo Abe told an upper house session
on Monday
.
Japan's top government spokesperson echoed Abe's views in saying that it wasn't Japan's duty to interfere with U.S. policy.
"That's precisely a matter that must be handled by the U.S. government. The Japanese government will refrain from commenting on it," Chief Cabinet Secretary Yoshihide Suga told a press briefing.
"In general, issues involving refugees and anti-terrorism measures are on the agenda to be tackled by the world," Suga said.  (Xinhua News)