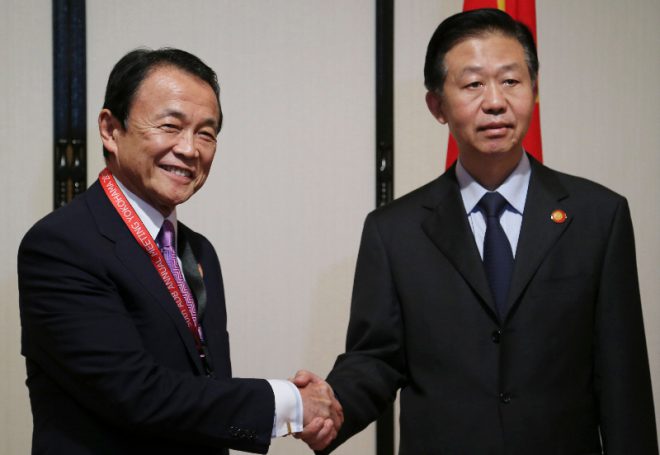 May 7, 2017
YOKOHAMA- Japanese Finance Minister Taro Aso and his Chinese counterpart, Xiao Jie, met in Yokohama
on Saturday
for the first Japan-China financial dialogue
in two years
, agreeing to launch joint studies on measures to alter economic structures of their countries.
The dialogue, which followed similar talks in Beijing in June 2015, was designed to boost bilateral cooperation in the financial sector though exchanges of opinions on various matters, including fiscal policies and tax systems, between the finance ministers as well as senior officials in charge of international finance.
The latest talks were held on the sidelines of the Asian Development Bank's four-day annual meeting that started in the capital of Kanagawa Prefecture, south of Tokyo,
on Thursday
. Senior central bank officials of the two countries took part in the dialogue for the first time.
The Japanese officials showed their interest in the Chinese structural issues of overproduction and excessive debts and the Chinese officials in Japanese policy measures to fight deflation, sources with access to the meeting said, expressing the view that those matters would be studied jointly. (Jiji Press)