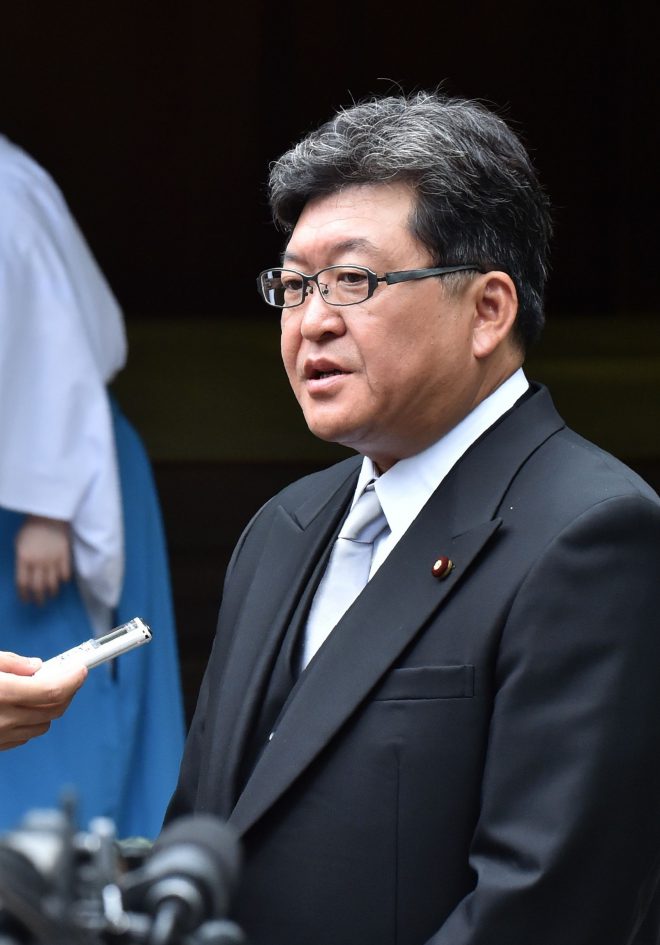 May 7, 2017
Tokyo- The Japanese government does not want to see Japan-South Korea relations deteriorate after the South Korean presidential election, Deputy Chief Cabinet Secretary Koichi Hagiuda said
Sunday
.
"Tokyo will maintain the basic stance of preventing any setback in Japan-South Korea relations whoever wins the election (
on Tuesday
)," Hagiuda said in a television program.
Noting that Japan, which chairs the three-way summit with China and South Korea, has put off the summit due to South Korea's domestic situation, including the presidential election, he said a new president "should come to Japan for the promised meeting rather than visiting North Korea first."
This remark came as the presidential race was led by Democratic Party candidate Moon Jae-in, who advocates reconciliation with the North.
On Prime Minister Shinzo Abe's recent announcement of his willingness to revise Japan's Constitution and enforce an amended supreme law in 2020, Hagiuda said Abe may be jittery about stalled discussions at the Constitution Commissions of both chambers of the Diet.
"I think the prime minister wanted to do something that can move the discussions forward," he said.
Hagiuda also said Abe's proposal to make the Constitution stipulate the status of the Self-Defense Forces by revising Article 9 should be taken as a personal opinion.
The parliamentary commissions should put priority on matters to be discussed, he pointed out. (Jiji Press)