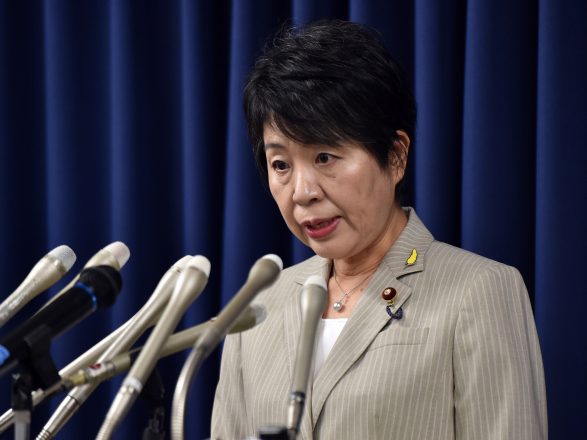 March 16, 2017
TOKYO- 
Japan's ruling and opposition camps were split on Thursday over a proposed constitutional amendment that would enable members of the Diet, the country's parliament, to extend their terms in the event of emergencies, including large-scale disasters.
During a meeting of the House of Representatives Commission on the Constitution, the ruling Liberal Democratic Party stressed the need to add an emergency clause, while the largest opposition Democratic Party and Komeito, the LDP's ruling coalition partner, called for cautious discussion on the issue.
"If we don't take measures such as extending lawmakers' terms when it becomes difficult to conduct an election due to the occurrence of an emergency, there will be no lawmakers representing the disaster-hit area," LDP lawmaker Yoko Kamikawa said at the meeting on issues related to how to ensure suffrage under the constitution.
"Diet members' terms are stipulated in the constitution, so we must amend the constitution," Kamikawa said.
Yukio Edano of the DP said the emergency clause issue "deserves discussion." But he quickly added, "We can't draw a conclusion simply," considering the complexity of the issue and the diversity of topics that should be discussed.
"We need cautious discussion," said Kazuo Kitagawa of Komeito.
Both Japanese Communist Party lawmaker Seiken Akamine and Social Democratic Party member Kantoku Teruya expressed their opposition to the idea.
Sakihito Ozawa of Nippon Ishin no Kai expressed the view that a constitutional court should be set up if such an item is to be established in the amendment.
In connection with vote-value disparities in national elections, Kamikawa said the electoral reform of merging some sparsely populated neighboring constituencies, which was introduced in the House of Councillors election last year, should be reversed early.
Edano and Kitagawa said they will wait and see how discussions on the issue progress at the Upper House.
Meanwhile, Edano referred to planned legislation designed to newly criminalize acts of preparing terrorist attacks and other offenses.
There are concerns that the planned legislation could excessively restrict people's right to be involved in politics, including participating in gatherings and demonstrations, Edano said, calling for further talks on the matter at the commission.
The meeting was the first of its kind since November last year. The commission will hold on
March 23
a question session on the same theme with experts recommended by each of the ruling and opposition camps. (Jiji Press)