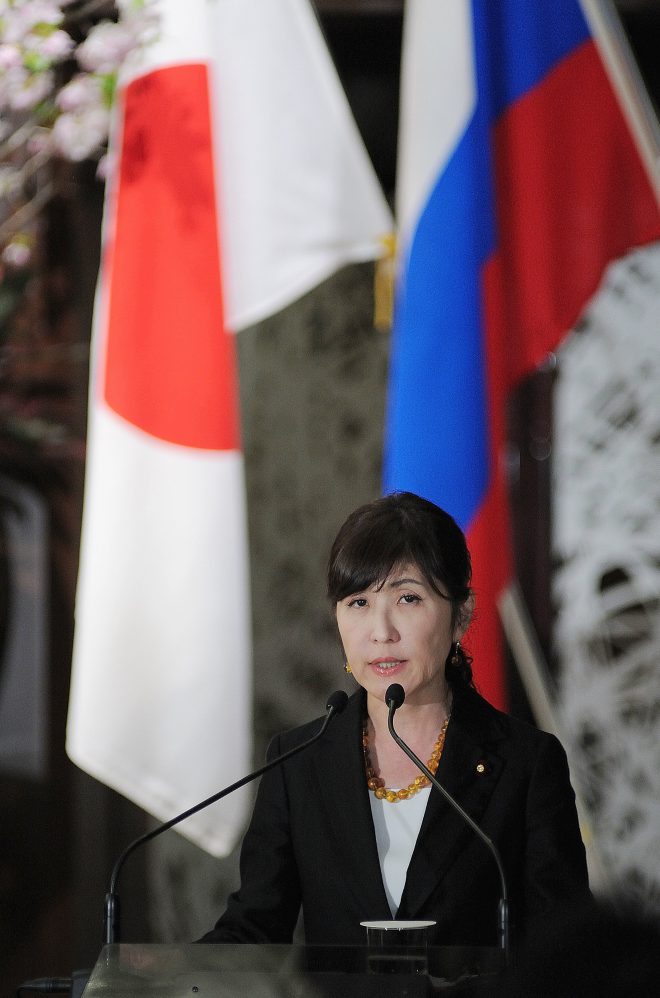 March 20, 2017
TOKYO- Japan lodged
on Monday
a protest against Russia's deployment of land-to-ship missiles and troops on the Russian-occupied four northwestern Pacific islands, called Northern Territories in Japan.
The Japanese government finds it "regrettable" for Russia to build up military capabilities on the four islands "that are inherent territories of our nation," Defense Minister Tomomi Inada told her Russian counterpart, Sergei Shoigu, in Tokyo.
She also pointed out that the environment surrounding Japan's national security has become tougher due to progress in North Korea's missile and nuclear development and China's continued expansion in the East and South China Seas.
Meanwhile, Japanese Foreign Minister Fumio Kishida and Russian Foreign Minister Sergei Lavrov agreed at their meeting in the capital the same day that Japanese Prime Minister Shinzo Abe will visit Russia in late April to have a summit with Russian President Vladimir Putin.
The Inada-Shoigu and Kishida-Lavrov talks preceded a meeting of foreign and defense ministers of the two countries also in Tokyo.
At the outset of the so-called two-plus-two ministerial consultation, Kishida said, "It is important for the two neighboring countries to communicate with each other to deepen mutual understanding while taking into account the security situation in East Asia."
Lavrov noted this meeting marks a shift of Japan-Russia relations to a higher level and an expansion in bilateral cooperation regionally and globally.
The four ministers then agreed that their countries will jointly urge Pyongyang to refrain from further provocations and abide by relevant UN Security Council resolutions.
Tokyo and Moscow held the first two-plus-two meeting in November 2013. But the consultation mechanism was frozen after Japan imposed sanctions on Russia over its annexation of the Crimea in 2014 and other developments in Ukraine.
Resuming the talks, the Japanese government hopes to develop relationship of mutual trust and push forward negotiations to conclude a peace treaty with Russia by resolving the long-standing territorial problem. (Jiji Press)