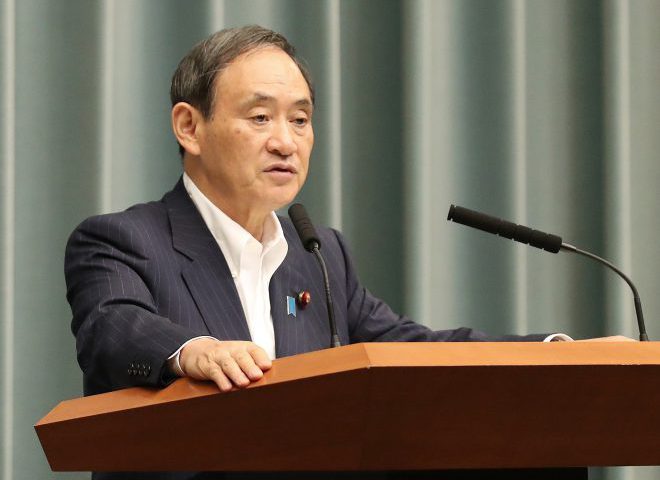 February 15, 2017
TOKYO- Japan has lodged a protest after Russia named three uninhabited islands near disputed northwestern Pacific islands after Russian figures, Chief Cabinet Secretary Yoshihide Suga said Tuesday.
Moscow's move runs counter to Tokyo's position over the disputed islands and is very regrettable, Suga told a news conference.
The naming issue will have no impact on Japan-Russia territorial talks over the disputed islands, he said. The territorial talks need to be promoted to resolve such an issue, he said.
According to a decision approved
on Wednesday
by Russian Prime Minister Dmitry Medvedev, Akiyuri Island in the Habomai group of islets, one of the four disputed islands, was named after Kuzma Derevyanko, a lieutenant general who represented the Soviet Union at the Allied Council for Japan, an advisory body to the supreme commander of the Allied occupation forces in Japan.
Two islands near Shikotan, another of the four islands, were named after a lieutenant general, who commanded the battle in the Kuril Islands against the now-defunct Imperial Japanese Army in August 1945 and former Sakhalin Governor Igor Farkhutdinov, who showed a tough stance over the territorial dispute and died in an accident in 2003.
Russia's move is apparently intended to assert its effective control over the four disputed islands, called the Northern Territories in Japan, that were seized from Japan by Soviet troops in the closing days of World War II. (Jiji Press)