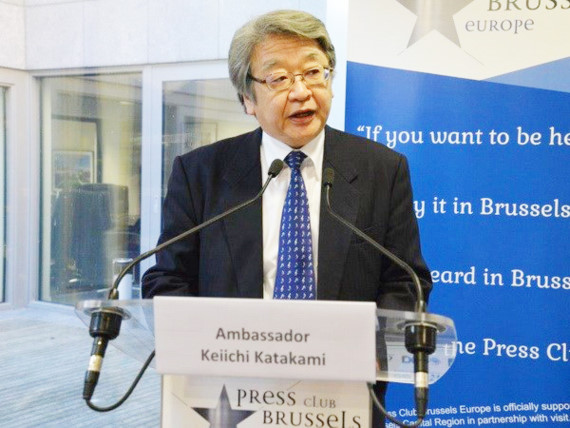 May 1, 2017
Tokyo- Japan's chief negotiator for the Trans-Pacific Partnership free trade pact
on Monday
expressed Tokyo's readiness to take initiative in talks on the future of the TPP, which now brings together 11 countries, following the United States' withdrawal.
"Japan is willing to assume a leading role to help the 11 countries unite and find a direction," Keiichi Katakami told reporters before leaving for a TPP chief negotiators' meeting in Toronto from
Tuesday
.
The chief negotiators will lay the groundwork for a TPP ministerial session in Vietnam later this month.
The remaining TPP members have not reached an accord on whether to put the free trade pact into effect even after the US exit.
"There are expected to be various opinions," said Katakami, also deputy foreign minister for economic affairs. "We will lead discussions to seek common ground." (Jiji Press)