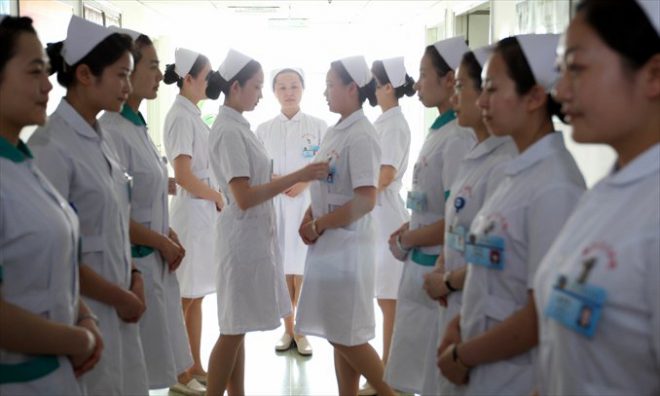 February 7, 2017
TOKYO- 
Japan will raise the out-of-pocket expenses borne by well-off elderly people receiving nursing care services provided under the country's public nursing care insurance program from August 2018, according to a bill adopted by the government
on Tuesday
.
The bill to revise the nursing care insurance law, approved at a cabinet meeting, maps out revisions to Japan's public nursing care insurance system.
Elderly care service beneficiaries who earn as much as the working population will be required to bear 30 pct of total nursing service fees, up from the current 20 pct.
The out-of-pocket payment hike will affect some 120,000 elderly people, including those who live alone and have annual pension incomes of at least 3.44 million yen, accounting for approximately 3 pct of the total number of care service users.
Only in August 2015, the government raised the self-pay rate from 10 pct to the current 20 pct for well-off elderly people, including those who live alone and have annual pension incomes of at least 2.8 million yen.
The repeated hikes targeting affluent elderly people reflect the serious need for Japan, which faces a rapidly aging population, to find the means to support its public nursing care insurance system. The bill also stipulates the introduction of a new format to calculate the premiums paid by people aged between 40 and 64.
The new calculation format will be applied to 50 pct of the premium amounts paid by workers between August 2017 and March 2019, to 75 pct in fiscal 2019, which starts in April 2019, and in full in fiscal 2020. Premiums paid by workers are equally split between management and labor.
Once the new format is fully introduced, workers' premium burdens will change in accordance with their incomes. Premiums are expected to increase for some 13 million people, mainly employees of large companies, while falling for some 17 million workers, chiefly at smaller businesses.
The revised nursing care insurance law would also create a new type of care facilities to replace the existing insurance-covered nursing and medical institutions that accommodate elderly people who require long-term care, which will be abolished at the end of fiscal 2017.
Other amendments include stricter measures against ill-managed pay nursing homes for the elderly, enabling local governments to issue business suspension orders to homes that fail to comply with instructions to improve their business practices.
At
Tuesday's
cabinet meeting, the government also approved bills to revise the social welfare act and a law to provide support for disabled people, calling for the creation of local facilities that can be shared by both elderly and disabled people. (Jiji Press)