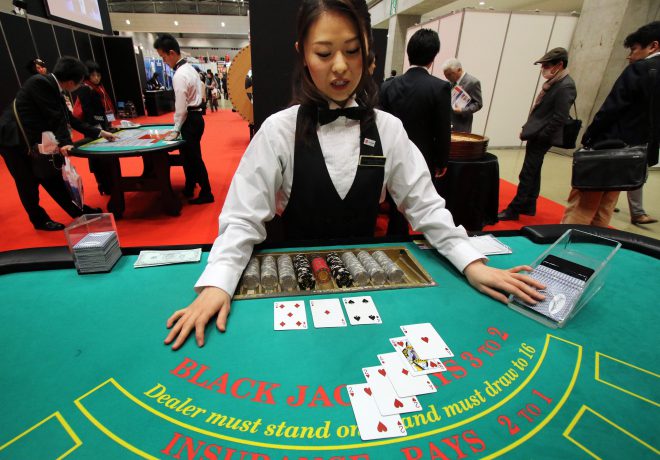 July 5, 2017
Tokyo- The Japanese government 
on Tuesday
 proposed the creation of a system to collect some of the profits from casinos, to be set up as part of so-called integrated resorts, and use part of the money for measures to fight gambling addiction.
The government made the proposal at a meeting of a relevant panel of experts.
Under the proposal, a casino oversight committee, to be created as an affiliate of the Cabinet Office, will collect part of the profits casinos generate as well as licensing fees from their operators.
The collected money will be equally split between the central and local governments. Part of the money will be spent on measures against gambling addition and to run the envisioned supervisory committee.
The government plans to compile by the end of this month a framework on the establishment and operations of integrated resorts, and submit related legislation to an extraordinary parliamentary session expected to be convened in autumn.
The government is looking at the possibility of collecting 10 to 40 pct of gross profit at casinos, or the amount of the money casinos collect from betting minus payments to customers and other costs. It will hold detailed discussions on this with the ruling camp led by the Liberal Democratic Party. (Jiji Press)