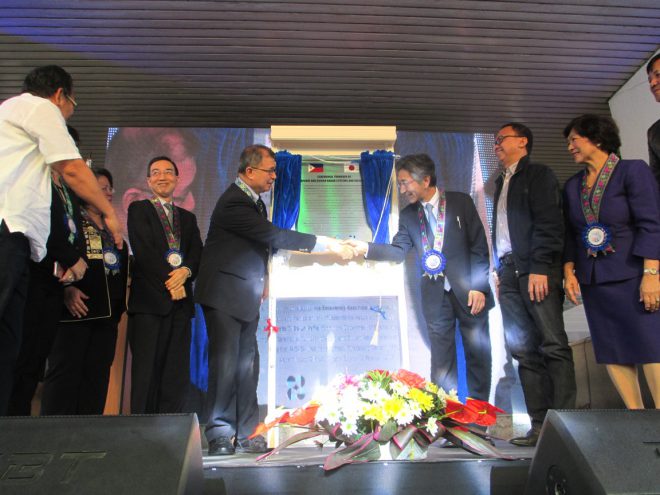 February 3, 2017
The government of Japan turned over two more radar stations to the Philippine Atmospheric, Geophysical and Astronomical Services Administration (PAGASA), bringing the total to three, in a ceremony held last Friday.
The ceremony was attended by Department of Science and Technology Secretary Fortunato De La Pena and Japanese Ambassador Kazuhide Ishikawa.
Ishikawa said the two radar stations were completed in 2013 but the radar located at Guiuan, Samar was damaged by super typhoon Yolanda.
He added that the turn-over ceremony is the completion of the project for the improvement of the meteorological radar system.
The project is funded by an ODA grant aid amounting to 3.35 billion yen.
The radar stations are expected to contribute to the protection of lives and properties and help mitigate the devastation caused by tropical cyclones and other severe weather conditions through continuous and timely dissemination of accurate forecasts, warnings and advisories to disaster management agencies and mass media.
"We believe that the experience acquired through this project will promote public awareness and stimulate further disaster mitigation investment in the country," he said.
The state weather bureau said the country has 15 operational meteorological radar system.
Those three radar stations were placed at Aparri, Cagayan, Virac, Catanduanes and Guiuan, Samar.
"The first one which is in Virac was already inaugurated last 2013," Venus Valdemoro of the PAGASA Public Information Unit, said. (Ella Dionisio/DMS)