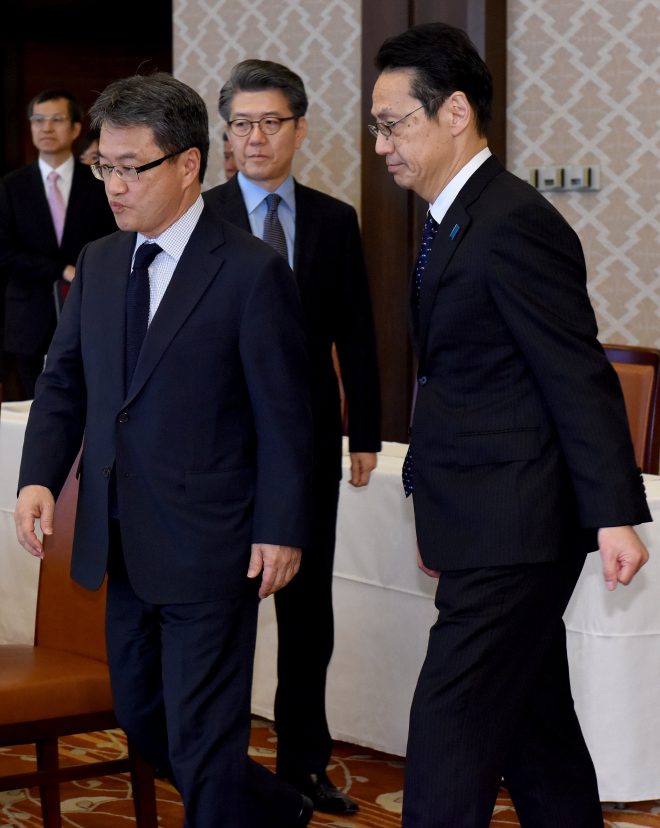 April 25, 2017
Tokyo- Senior Japanese, US and South Korean diplomats agreed
Tuesday
to cooperate in increasing pressure on North Korea in order to prevent the reclusive state from making further provocations following its repeated missile launches and nuclear testing.
The three are Kenji Kanasugi, director-general of the Japanese Foreign Ministry's Asian and Oceanian Affairs Bureau, Joseph Yun, US special representative for North Korea policy, and Kim Hong-kyun, South Korea's special representative for Korean Peninsula peace and security affairs.
They are the three countries' chief negotiators in the six-party talks on North Korea's nuclear program. They last met in February in Washington.
At their meeting in Tokyo, the three diplomats also agreed to seek cooperation from China and Russia, and may discuss the United States' possible redesignation of North Korea as a state sponsor of terrorism. Pyongyang was removed from the terror sponsor list in October 2008 following progress in the six-party talks at the time.
Wu Dawei, China's special representative for Korean Peninsula affairs, also arrived in Japan
on Tuesday
. The Japanese side is expected to ask China, which has influence over North Korea, to play a constructive role in improving the situation.
With North Korea widely seen taking further provocative actions to coincide with the 85th anniversary of the founding of the Korean People's Army
on Tuesday
, Japan, the United States and South Korea are staying on alert while working to share related information.
Meanwhile, Shotaro Yachi, head of the secretariat of Japan's National Security Council, held phone talks with H.R. McMaster, national security adviser to US President Donald Trump. They confirmed that the two countries will continue to closely cooperate on North Korean issues. (Jiji Press)