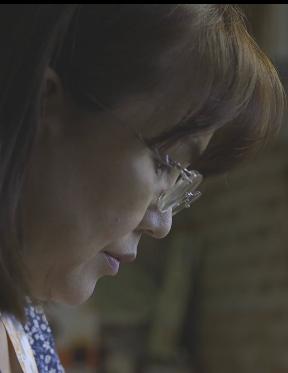 February 28, 2017
HANOI- Until two years ago, Emiko Soeno did not know that her father was one of the Imperial Japanese Army soldiers who remained in Vietnam after World War II and joined the Ho Chi Minh-led movement to win independence from France's colonial rule.
Hoping to preserve this obscure aspect of Japan-Vietnam history for posterity, Soeno, a 57-year-old resident of Tsuchiura in Ibaraki Prefecture, eastern Japan, is working to produce a documentary movie about her father.
When Soeno visited the Vietnamese capital of Hanoi in the spring of 2015, a local Japanese resident showed her a picture of Japanese soldiers who returned home from Vietnam in 1954 after the fighting against France ended. In the picture, she found her late father.
Her father once said that he had met Ho Chi Minh, Soeno recalls, but he did not give details of his life in Vietnam from entering the country from China in 1945 to his return to Japan. He died in 2002 at the age of 82.
After returning home from the trip to Hanoi, Soeno started research on her father's little-known nine years in Vietnam. During the research, she came to learn about former Japanese soldiers who chose not to leave Vietnam after the war, their Vietnamese wives and other family members.
Of the Japanese soldiers who entered French Indochina during World War II, about 600 are said to have remained in Vietnam after the war and joined Ho Chi Minh's League for the Independence of Vietnam, or Viet Minh. They mainly provided military training for local members of the independence movement. From 1954, some of the Japanese soldiers returned from Vietnam to Japan, but initially they were not allowed to take their Vietnamese families with them. Separated, both the soldiers and their families suffered discrimination and prejudice, with the soldiers sometimes facing problems related to their long stays in a communist country.
"Every one of them had a unique story like a movie," Soeno said, looking back on her talks with these people. "War has this kind of lasting effects. We should never engage in war." Soeno has been unable to discover everything about her father's life in Vietnam but developed a strong desire to make a movie to shed more light on former Japanese soldiers in the southeast Asian nation.
Soeno aims to put together a documentary about her research on her father's life in Vietnam and distribute DVDs of the work to junior and senior high schools for history education.
She is currently promoting a crowdfunding campaign.
During their first visit to Vietnam from Tuesday, Japan's Emperor Akihito and Empress Michiko plan to meet with some Vietnamese families left behind by former Japanese soldiers.
"The hardships of the Japanese soldiers who remained in Vietnam after the war undoubtedly helped lay the foundation of Japan-Vietnam friendship today," Soeno writes at the crowdfunding site:
https://camp-fire.jp/projects/view/17904
.
"As the daughter of my father and a Japanese citizen, I am determined to preserve this historical fact in video for generations to come in order to prevent it from being forgotten and contribute to the further development of friendship between the two countries," she continues. (Jiji Press)