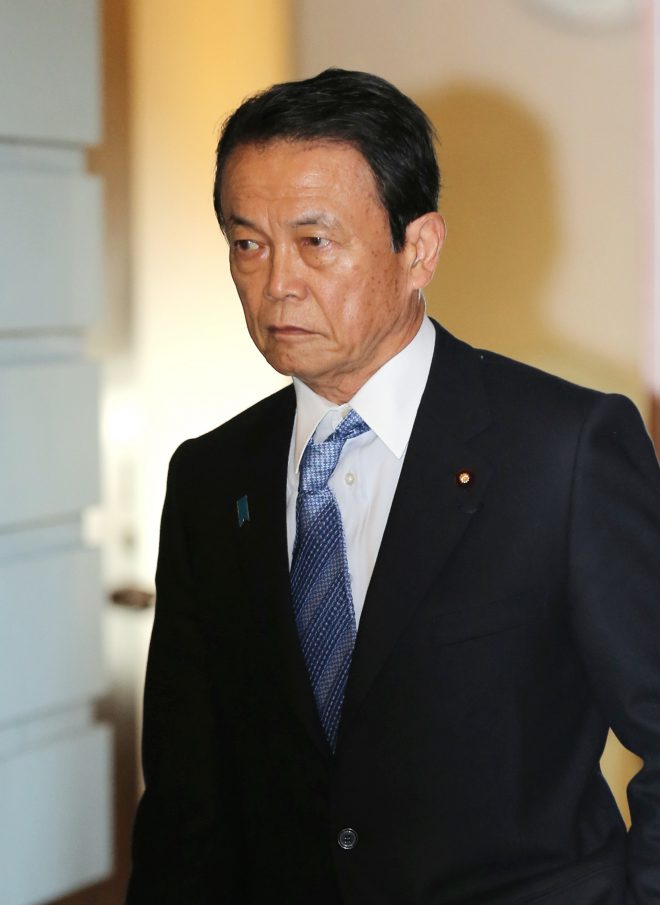 February 9, 2017
TOKYO- The Japanese government hopes that a meeting between Japanese Deputy Prime Minister Taro Aso and US Vice President Mike Pence will help build stable relations with the administration of US President Donald Trump.
Aso and Foreign Minister Fumio Kishida will accompany Prime Minister Shinzo Abe on his trip to the United States, starting
Thursday
. Abe is scheduled to meet with Trump at the White House
on Friday
.
Japan aims to build strong ties across the Trump administration. It places particular importance on the Aso-Pence meeting.
Pence has broad support among US Republicans. While Trump criticizes Japanese auto trade practices, Pence is known to be sympathetic towards the Japanese auto industry, as he once served as governor of Indiana, where Japanese auto giant Toyota Motor Corp., has an assembly plant.
"Building an Aso-Pence line is of significance," a Japanese government official said.
Kishida is also scheduled to hold his first talks with US Secretary of State Rex Tillerson. Japan expects them to reaffirm the two countries' commitment to a strong bilateral alliance.
Japanese Defense Minister Tomomi Inada held talks with US Defense Secretary James Mattis in Tokyo last week.
The Japanese government has informally proposed that the two countries set up a ministerial council to be led by Aso and Pence to discuss a wide range of economic issues.
Japan sees the council as a forum for discussions on ways to bring economic benefits to both countries. It hopes that Abe and Trump will reach an agreement to form the council during their summit meeting. Japanese Economy, Trade and Industry Minister Hiroshige Seko previously also planned to accompany Abe.
The plan was canceled because his US counterpart, Wilbur Ross, has yet to be confirmed as secretary of commerce by the US Congress. (Jiji Press)