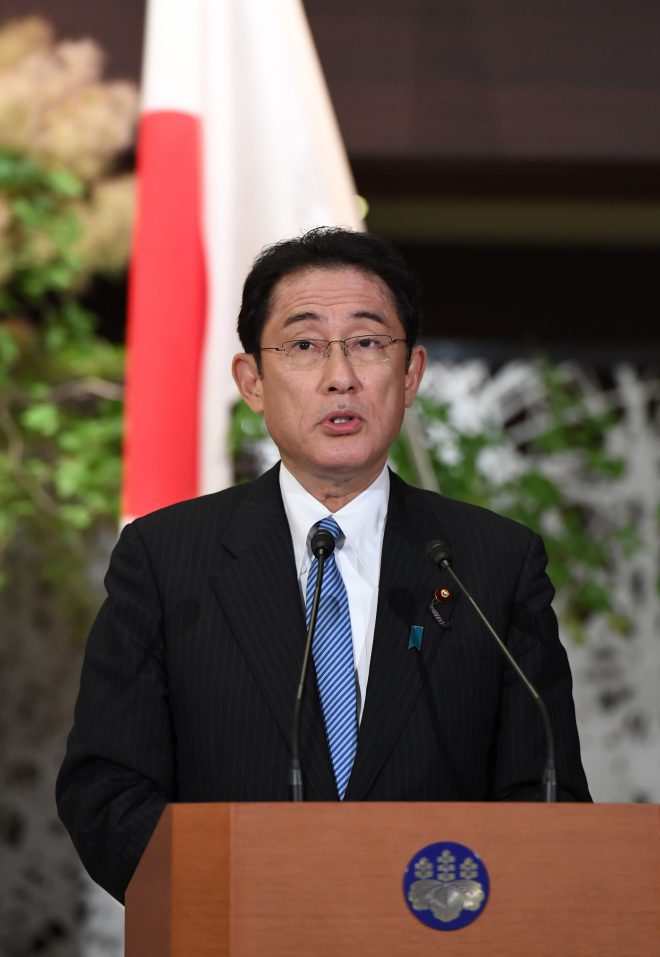 July 6, 2017
BRUSSELS- Japanese Foreign Minister Fumio Kishida and US Secretary of State Rex Tillerson 
on Wednesday
 agreed that the international community should increase pressure on North Korea to stop its provocations.
In their telephone talks, the two ministers shared the view that North Korea's ballistic missile launches are totally unacceptable, Kishida told reporters in Brussels after the conversations.
Kishida and Tillerson agreed that North Korea's provocative acts would aggravate the situation and that it is important to show a resolute stance on them.
Tillerson told Kishida that the US commitment to the defense of Japan is unwavering.
They confirmed that Japan and the United States should hold a ministerial security meeting at an early date after the two countries postponed it from mid-July.
Meanwhile,  Japan and the United States at a UN Security Council emergency meeting 
on Wednesday
 called for tightening sanctions against North Korea, which claimed a successful test-firing of an intercontinental ballistic missile earlier this week.
Russia raised an objection, however, saying sanctions will not resolve the North Korean issue. China did not make clear its view about a new resolution on tougher sanctions against the reclusive state.
The United States reiterated its readiness to use the full range of its capabilities, including military forces, in order to stop North Korea's nuclear and missile programs.
The Security Council meeting was convened at the request of Japan, South Korea and the United States. It was unusual that an emergency meeting on North Korea has been held with open doors.
US Ambassador to the United Nations Nikki Haley announced plans to propose a resolution in the coming days.
"We can restrict the flow of oil to their military and their weapons programs," she said. "We can increase air and maritime restrictions. We can hold senior regime official accountable."
Yasuhisa Kawamura, Japanese deputy permanent representative to the United Nations, said, "This launch requires swift response from the council in the form of resolution with robust sanctions."
Britain and France supported the strengthening of the sanctions against North Korea.
But Russian deputy permanent representative Vladimir Safronkov opposed tougher sanctions. (Jiji Press)