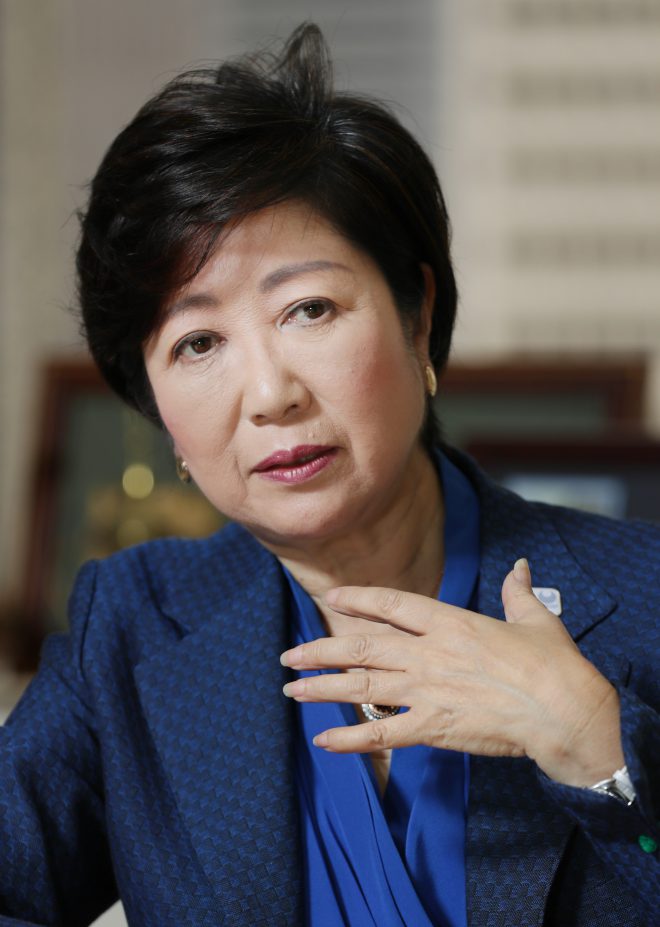 April 18, 2017
TOKYO- 
Tokyo Governor Yuriko Koike suggested
on Monday
that she may reach a conclusion on the issue of the stalled relocation of the Japanese capital's Tsukiji food wholesale market before the
July 2
metropolitan assembly election.
In an interview with Jiji Press, Koike also said she will focus on two options--one to relocate the Tsukiji market in Chuo Ward to a new market in the Toyosu district in neighboring Koto Ward, and the other to revamp the current Tsukiji market.
"At stake is whether both safety and a sense of security can be ensured at the Toyosu site or Tokyo will choose the brand recognition of Tsukiji," Koike said.
The governor said that a panel of specialists on soil contamination countermeasures for the Toyosu site is expected to release its report in late May at the earliest.
The metropolitan government needs to use the report as material to make a decision on the relocation issue, Koike said. She did not deny the possibility of making the decision before the assembly election.
The relocation of the Tsukiji market has been put off due to concerns over soil contamination at the Toyosu site, which was previously used for a gas plant.
Criticizing Liberal Democratic Party metropolitan assembly members for demanding a quick decision on the issue, the governor said a rushed decision to use the Toyosu site has pushed up the overall costs to 600 billion yen. (Jiji Press)