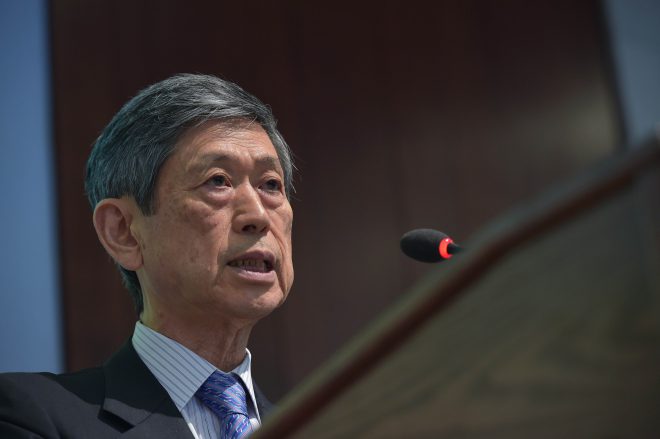 February 19, 2017
TOKYO- An executive of the ruling Liberal Democratic Party suggested
Sunday
that Japan possibly needs to consider whether it should acquire the capability to conduct preemptive strikes against enemy bases.
Holding an ability to strike an enemy base to forestall a missile attack by a foreign country "would not violate the constitution," but Japan currently is not equipped to carry out such strike, LDP Vice President Masahiko Komura said on a television program.
"It will be no problem to consider whether to start specific discussions" on the acquisition of the capability to attack enemy bases, Komura said.
Toranosuke Katayama, co-leader of opposition party Nippon Ishin no Kai, was also positive about studying the acquisition of such capability. "It will be all right to start considering it. Starting a study may work as pressure (on North Korea)," Katayama said.
North Korea has test-fired a series of missiles, including one that fell into Japan's exclusive economic zone last year.
But Natsuo Yamaguchi, chief representative of Komeito, the LDP's junior coalition partner, showed a cautious stance about launching the proposed study. "Japan has no specific plans to consider such attack capability," he said on the same TV program.
Kenji Eda, deputy president of the main opposition Democratic Party, said Japan can put pressure on a potential attacker even without a direct military option.
Kazuo Shii, chairman of the Japanese Communist Party, raised strong opposition. "We should never take the option of a preemptive strike," he said. (Jiji Press)