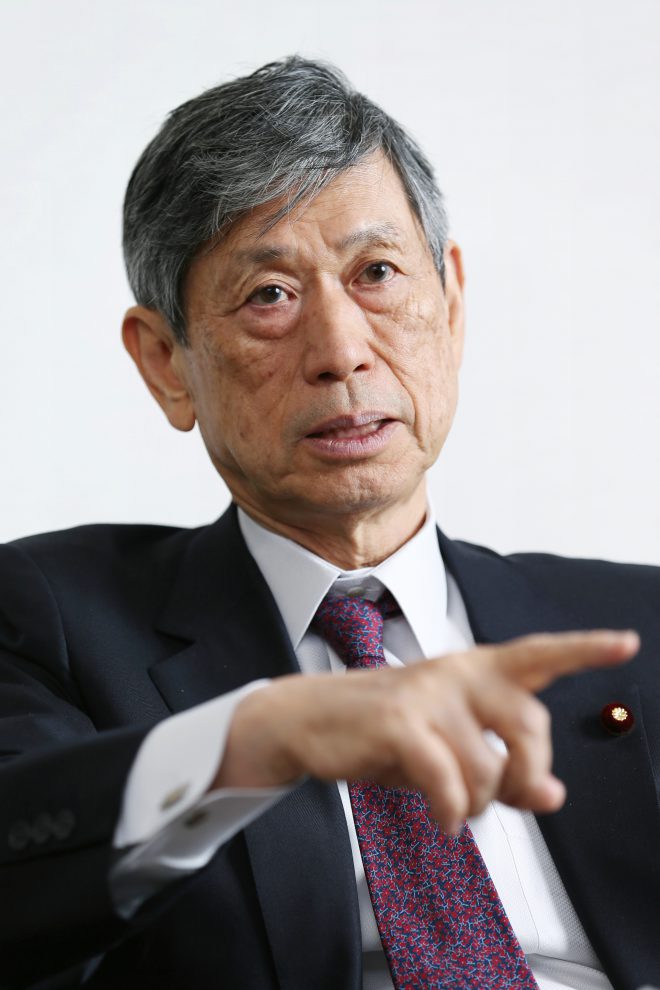 June 29, 2017
Tokyo- Japan's ruling Liberal Democratic Party will draw up a rough draft of its constitutional amendment proposal as early as September, LDP Vice President Masahiko Komura said Wednesday.
Komura made the remark in an interview with Jiji Press after Prime Minister Shinzo Abe, the LDP's president, last week expressed his intention to submit the party's proposal for revisions to the national charter to the Diet, the country's parliament, by year-end.
The LDP's Headquarters for the Promotion of Revision to the Constitution, for which Komura serves as adviser, is set to finish by early August the first round of discussions on constitutional revisions focusing on four key issues. The four include whether to clearly stipulate the existence of the Self-Defense Forces in the
pacifist Article 9 of the constitution.
Komura said the party should have a rough proposal on each issue before the second round of discussions starts in September or later.
Abe last week referred to the possibility of submitting the party's proposal to an extraordinary Diet session to be convened in autumn, earlier than had been expected. (Jiji Press)