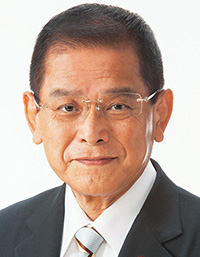 May 12, 2017
Tokyo- The chief of a ruling Liberal Democratic Party panel vowed Friday to increase efforts to revise war-renouncing Article 9 of Japan's Constitution based on a proposal by Prime Minister Shinzo Abe, who is also LDP president.
"I feel the president has extremely high expectations" for revising Article 9, Okiharu Yasuoka, chairman of the LDP's Headquarters for the Promotion of Revision to the Constitution, said at a meeting.
Yasuoka said that he intends to accelerate discussions among his colleagues to draft amendments to the supreme law.
In a video shown at a meeting of a group of advocators for constitutional revisions on May 3, Abe proposed that Article 9 recognize the existence of the Self-Defense Forces while maintaining the existing war-renouncing paragraphs and expressed hope that the amended Constitution will come into force in 2020.
At Friday's meeting, Yasuoka said that he is considering establishing a new organization in order to broaden discussions on the issue by bringing together all party members. (Jiji Press)