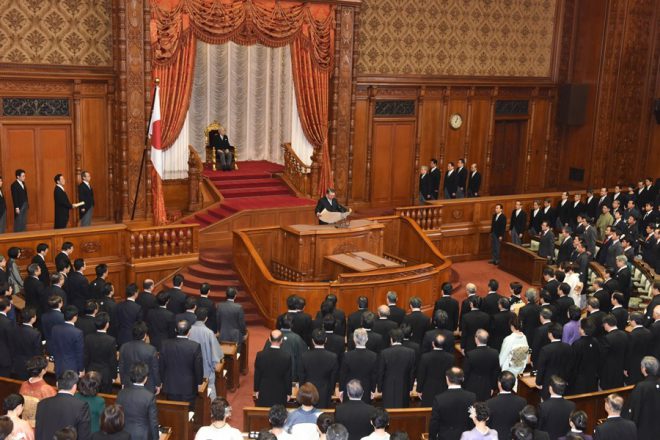 April 14, 2017
Tokyo- 
The House of Representatives, the lower chamber of the Diet, Japan's parliament, passed a bill
on Friday
to revise clauses related to claims and contracts in the Civil Code.
The bill was approved by majority vote with support mainly from the Liberal Democratic Party-led ruling camp and sent to the House of Councillors, the upper chamber.
The bill is expected to pass the Diet during the ongoing ordinary session ending
June 18
and enter into force in 2020 at the earliest.
The revision will bring a first drastic change to the claims-related sections since the Civil Code was established in 1896.
The legislation will oblige people other than business managers and their spouses to clearly state their intention in notary deeds before becoming business loan guarantors, in order to prevent money problems arising from loan guarantees. (Jiji Press)