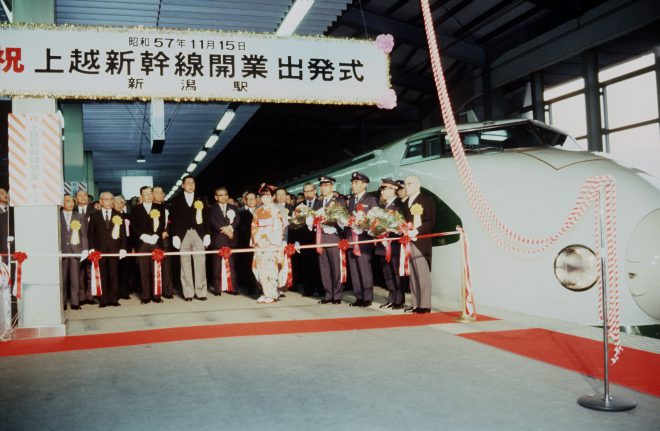 March 19, 2017
TOKYO- Some 30 pct of passenger railcars used by four Japan Railway companies have been in service since at least 1987, when the firms were created through the privatization of the Japanese National Railways, Jiji Press learned
Saturday
.
The four firms are Hokkaido Railway Co., or JR Hokkaido, West Japan Railway Co., or JR West, Shikoku Railway Co., or JR Shikoku, and Kyushu Railway Co., or JR Kyushu.
The proportion of such old railcars is lower at more financially stronger two JR firms--East Japan Railway Co., or JR East, and Central Japan Railway Co., or JR Tokai--which are ahead in updating trains.
According to the transport ministry, there are no rules in Japan regarding the service life of railcars. They are allowed to operate as long as they undergo maintenance and meet safety standards.
How frequently railway operators should conduct checkups on their trains are provided by a ministry ordinance. Operators are also required to submit their maintenance manuals to the government.
JR Hokkaido has the highest proportion of railcars in service for at least 30 years, at 32 pct, followed by 30 pct each at JR West and JR Shikoku and 28 pct at JR Kyushu. The proportion is 10 pct at JR East and 0.2 pct at JR Tokai.
All Shinkansen bullet train lines, operated by JR Hokkaido, JR East, JR Tokai, JR West and JR Kyushu, use vehicles made after the 1987 privatization.
The six JR companies and Japan Freight Railway Co., or JR Freight, were formed in the April 1987 privatization and breakup of the state-run JNR, which was saddled with some 37 trillion yen in debts after decades of losses.
Following a recent spate of derailing accidents, JR Hokkaido started replacing its aging vehicles in fiscal 2014, spending some 84 billion yen. But facing difficulty in procuring new trains on schedule, it is dropping its frequency of service.
The JNR in its last days carried out revamps of vehicles older than 20 years, to prolong their life. JR West continued such works following its establishment, and in 1996 it started remodeling interior facilities and other parts of aging vehicles.
By the end of fiscal 2013, JR West remodeled 23 pct of its vehicles used from the JNR period. Some were renewed as trains aimed at tourists, including Hanayome Noren in the Nanao Line in the central prefecture of Ishikawa and Nostalgy in the Tsuyama Line in Okayama Prefecture, western Japan.
In JR East, JNR vehicles are used in its Limited Express Odoriko in the Tokaido Line and elsewhere. (Jiji Press)