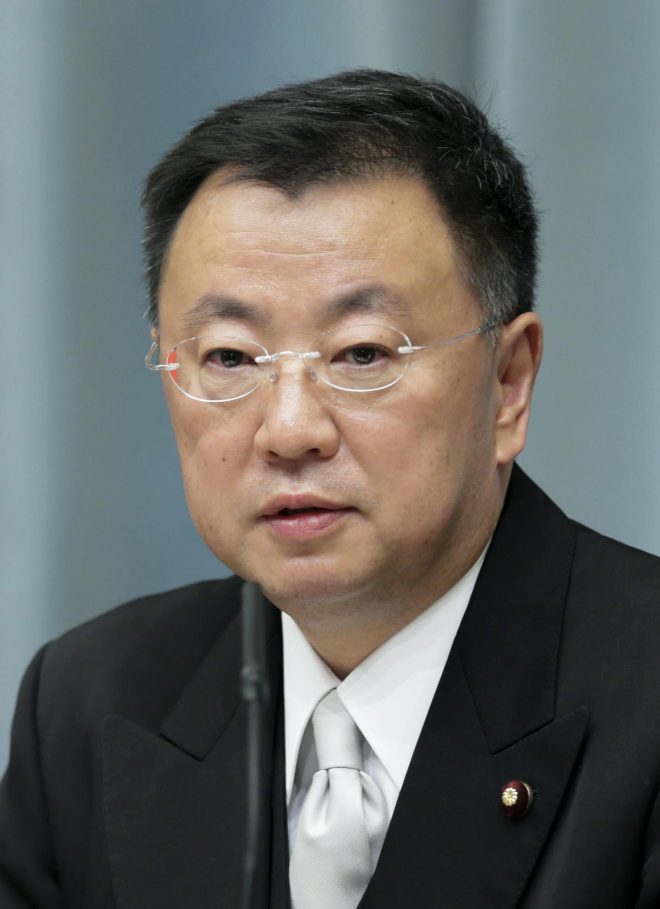 April 3, 2017
TOKYO- 
Japanese education minister Hirokazu Matsuno
on Monday
encouraged new recruits to work vigorously, amid the "amakudari" job-brokering scandal that has been shaking the ministry.  "While our ministry has damaged the Japanese people's confidence in us, there is no need for you to be intimidated by that," Matsuno said in a speech at a welcome ceremony for new staff members on the first business day of fiscal 2017.
"I hope you will work vigorously without forgetting your initial ideals and resolutions," Matsuno said.
At the ceremony, 58 people hired by the ministry
on Saturday
were officially appointed staff members.
Representing the new employees, Atsuya Ito, 22, said at the ceremony, "I knocked on the education ministry's door in hopes of creating a society where all people can strive for their dreams and goals."
"I will execute my duties faithfully, keeping in mind my first resolutions and continuing ambitious," Ito said.
The ministry last week confirmed 62 cases of illegal job-hunting support for retiring senior bureaucrats and punished 43 current and former officials involved.
The ministry
on Monday
held the first meeting of a task force set up to consider ways to prevent any repeat of the amakudari scandal as well as organizational reforms.
The background of the amakudari scandal lay in excessive consideration for bosses or seniors and the ministry's own organizational culture, state education minister Hiroyuki Yoshiie, who co-chairs the task force, said at the opening of the meeting.
"Now is the time to reconsider what is important for a government agency to serve the Japanese people and to transform ourselves into a true agency for policy," Yoshiie said. The other co-chair is Toshiei Mizuochi, another state education minister.
Yoshiie said the task force plans to draw up a set of emergency measures in late April or early May. (Jiji Press)