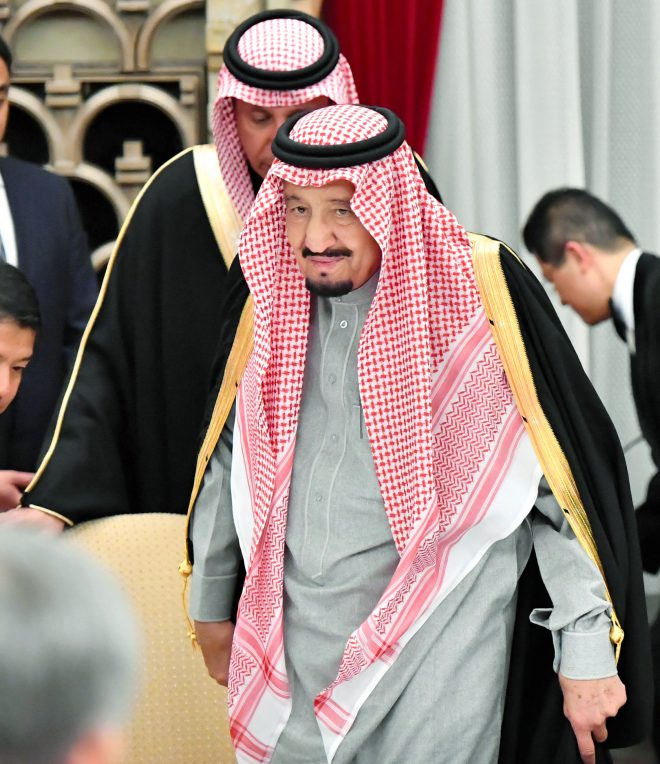 March 15, 2017
TOKYO- Japan's three megabanks signed
on Tuesday
a memorandum of understanding with the Saudi government to support Japanese companies' expansion into the Persian Gulf nation.
The move came on the sidelines of a meeting of the industry ministers of Japan and Saudi Arabia in Tokyo.
Toyota Motor Corp. also agreed with the Saudi side to conduct a study on its possible production of automobile components in Saudi Arabia.
The three are Bank of Tokyo-Mitsubishi UFJ, Sumitomo Mitsui Banking Corp. and Mizuho Bank.
They plan to provide Japanese firms with information on Saudi Arabia through seminars and other occasions.
Tokyo-Mitsubishi UFJ said it will obtain a local banking license in the Middle Eastern country.
The Saudi government is keen to attract foreign companies to reduce the country's reliance on oil revenues.
On Monday
, the two governments released the "Japan-Saudi Vision 2030," under which Japan will support Saudi Arabia's social and economic reforms through some 30 joint projects in a total of nine areas.
At the ministerial meeting, Japan's Hiroshige Seko proclaimed the start of a "new era of the bilateral relations."
Saudi Arabia's Economy and Planning Minister Adel Fakeih said his country is looking forward to seeing the joint vision implemented. (Jiji Press)