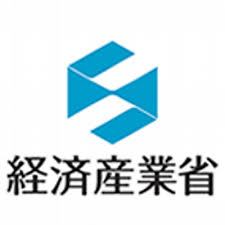 April 17, 2017
Tokyo- Japan's Ministry of Economy, Trade and Industry has locked all of its offices during business hours since late February as part of its new information security policy, arousing criticism from media organizations and even from within the government.
The policy also calls for the thorough implementation of rules requiring interviews with journalists to be held in the presence of a note-taker and the proceedings to be reported to the public relations department.
METI used to be wide open to reporters and industry people.
On
Feb. 27
, the ministry started to lock its doors electronically during working hours, as instructed by the minister, Hiroshige Seko.
In addition, METI issued instructions allowing only management-level officials to accept interviews with journalists and banning them from speaking to reporters at or near their homes, precluding Japanese journalists' customary practice of visiting news sources at their homes early in the morning or late at night to gather information.
METI later described the ban as "a guidance, rather than a rule, for personnel unfamiliar with public relations activities." But the change has evidently made ministry workers nervous.
A senior official at another ministry dealing with economic affairs said the new policy may well be taken as "information control."
Media organizations decry the new measures for limiting their access to ministry personnel. With the policy appearing to contradict efforts for the disclosure of government information, even some METI officials describe the policy as excessive.
Few other Japanese government ministries and agencies lock the doors of all offices in their buildings, with the other exception of the Financial Services Agency, which conducts inspections of financial institutions. Environment Minister Koichi Yamamoto said METI's move is not something that can be recommended.
The new policy came after a press report aroused speculation within the government that a person linked to METI had leaked confidential information on a Japanese plan to propose the use of public pension funds for investments in US infrastructure development at a meeting in February between Japanese Prime Minister Shinzo Abe and US President Donald Trump.
Locking doors is widely practiced in private office buildings, Seko said, while categorically denying the leak allegation.
But government watchers point out that METI should not be treated on par with private-sector companies as it handles policies for key areas directly related to the daily lives of citizens, such as nuclear and other energy policies, safety issues including the aftereffects of the March 2011 nuclear accident at Tokyo Electric Power Company Holdings Inc.'s Fukushima No. 1 plant, trade problems involving national interests, and measures for small and midsize businesses. (Jiji Press)