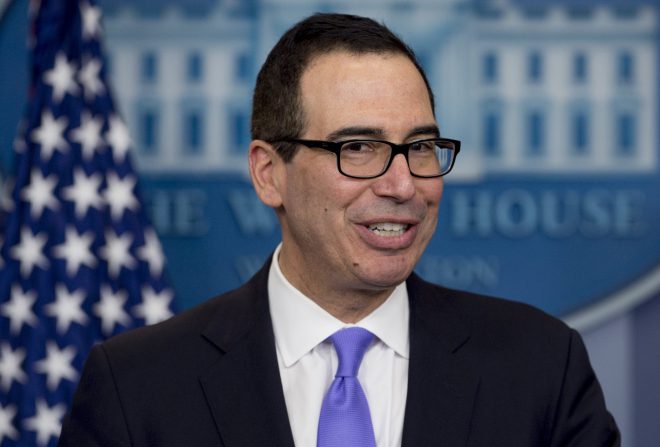 April 18, 2017
WASHINGTON- 
US Treasury Secretary Steven Mnuchin
on Monday
reiterated his country's support for a strong dollar.
"As the world's currency, the primary reserve currency, I think that over long periods of time the strength of the dollar is a good thing," Mnuchin said in an interview with the Financial Times.
The comments came after the dollar tumbled last week on remarks by US President Donald Trump that the dollar is "getting too strong."
Mnuchin said, "The president's comment, which again I agree with, is that over short periods of time the strength of the dollar creates certain issues that hurt our exports."
"The president was making a factual comment about the strength of the dollar in the short term...There's a big difference between talk and action," Mnuchin stressed.
The 225-issue Nikkei average climbed 63.33 points, or 0.35 percent, to close at 18,418.59.
On Monday
, the key market gauge gained 19.63 points.
The TOPIX index of all first-section issues ended up 5.84 points, or 0.40 percent, at 1,471.53, after rising 6.62 points the previous day. (Jiji Press)