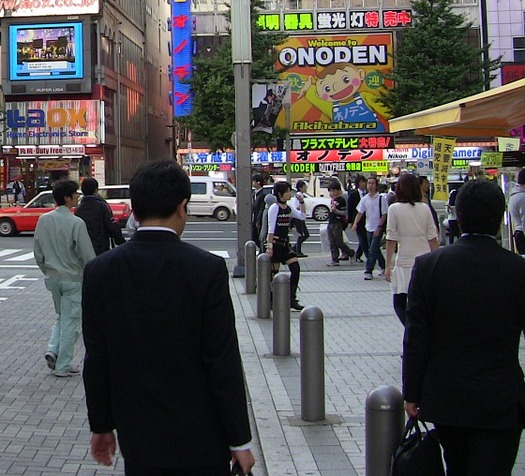 February 3, 2017
TOKYO- An increasing number of major Japanese companies are strengthening their efforts to reduce overtime work on a voluntary basis, in a break with a culture of long hours at workplaces.
More companies have introduced a system of fixed-time intervals after the end of work before employees start again the next day.
The Japanese government plans to limit overtime work at 720 hours annually, or 60 hours per month on average, as part of its efforts on work style reforms.
In line with the government policy, private-sector initiatives to cut long working hours are likely to spread in the country.
The reduction of extra work is aimed at improving the work environment to attract workers and boost production efficiency.
Efforts to achieve a good work-life balance have gathered pace since the December 2015 suicide of a 24-year-old female employee of advertising giant Dentsu Inc.  due to overwork.
In January, Aozora Bank banned overtime work after
8 p.m.
in principle. If employees need to work after that, approval from executives is required.
The limit is "designed to help employees to achieve a better work-life balance," an official in Aozora Bank's personnel division said.
Mitsui Sumitomo Insurance Co. and Kobe Steel Ltd. already ban work after
7 p.m.
in principle. Daio Paper Corp. also encourages employees to leave work by
7 p.m.
"It's important to create an attractive workplace in order to secure competent employees," a spokesman of Kobe Steel said.
According to the steelmaker, overtime work in the first half of fiscal 2016 fell 30 pct from a year earlier.
Astellas Pharma Inc. encourages employees to leave work at
4 p.m.
every Friday, one hour and 45 minutes earlier than usual, to spend time with their families under the "Family
Friday
" program. Despite reduced working hours, pay has not been cut at the company.
In April, Nippon Life Insurance Co. will introduce a system to allow employees in sales positions to halve daily work to three and a half hours. The system is aimed at supporting employees rearing children and caring for family members. Under the system, employees will receive some 85 pct of their usual annual pay, according to company officials. (Jiji Press)