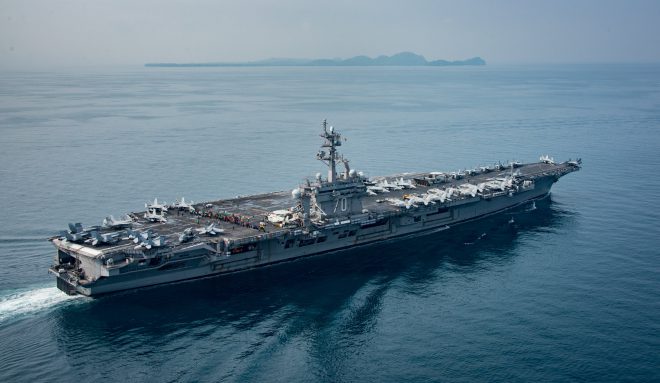 April 23, 2017
Tokyo- Group of 20 finance chiefs expressed concerns on Friday that global economic uncertainty will be heightened by tensions in Syria and North Korea as well as elections in Europe.The move is an apparent warning from Japan and the United States against possible further provocations by North Korea, as Pyongyang marks the 85th anniversary of the founding of its Korean People's Army on Tuesday, sources familiar with the situation said.
The MSDF destroyers Ashigara and Samidare joined the Carl Vinson, a guided-missile destroyer USS Michael Murphy and another US warship for the exercise.
The Japanese vessels left the Sasebo base in Nagasaki Prefecture, southwestern Japan,
Friday
.
US Vice President Mike Pence said
Saturday
that the Carl Vinson is expected to arrive in the Sea of Japan in days. The aircraft carrier has been heading toward the Korean Peninsula to increase pressure on North Korea.
The exercise is expected to continue for several days as the Carl Vinson strike group and Japanese destroyers continue their journey north in the western Pacific. The strike group is then expected to travel to the East China Sea.
The exercise is designed to increase combined maneuvering proficiency and ensure maritime forces remain ready to defend the region when called upon, Rear Adm. Jim Kilby, commander of the Carl Vinson strike group, said in a statement. (Jiji Press)