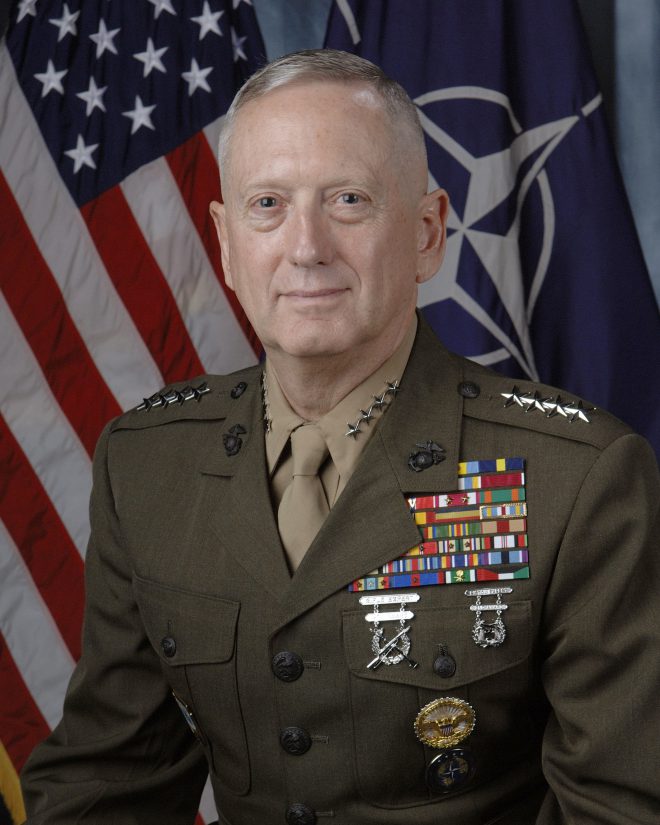 January 13, 2017
WASHINGTON
- U.S. Defense Secretary-designate James Mattis said
Thursday
North Korea's plans to test-fire an intercontinental ballistic missile pose a "serious threat" to the United States, vowing to work closely with Japan and South Korea to counter Pyongyang's weapons programs.
Speaking at his confirmation hearing at the Senate Armed Services Committee, Marine Gen. Mattis said the Asia-Pacific region continues to be a priority area for the incoming administration of President-elect Donald Trump.
Mattis assured Japan and other U.S. allies that Washington will embrace U.S. alliances and security partnerships, while calling for all U.S. allies to live up to their treaty obligations.
Referring to North Korea's claim it could carry out an ICBM test at any time and location determined by its leadership, he said, "It's a serious threat and I believe that we've got to do something about it."
North Korea's claim suggests it is close to developing a nuclear-capable missile that could reach the United States.
Asked if he considers the use of force as an option to deal with such provocations, Mattis said, "I don't think we should take anything off the table."
While calling for international efforts to address the issue, he said the new administration needs to "look at our negotiation stance, and working with the State Department, to see if we have the right negotiation stance for the way ahead."
In a written statement to the hearing, Mattis said, "We need to continue to strengthen our homeland and theater missile defense capabilities while working with our allies to strengthen their military capacity to deter and, if necessary, respond to aggression by North Korea."
Asked about his position on the Asia-Pacific region, Mattis said, "The Pacific theater remains a priority in my mind."
In the statement, he said, "As this is a primarily maritime theater, our naval forces, supported by other elements of the military, should be the centerpiece of the Department of Defense's integrated strategy for the region.
"Additionally, our alliances and partnerships in this region will be vital in preserving international law and deterring conflict," he wrote. (Kyodo News)