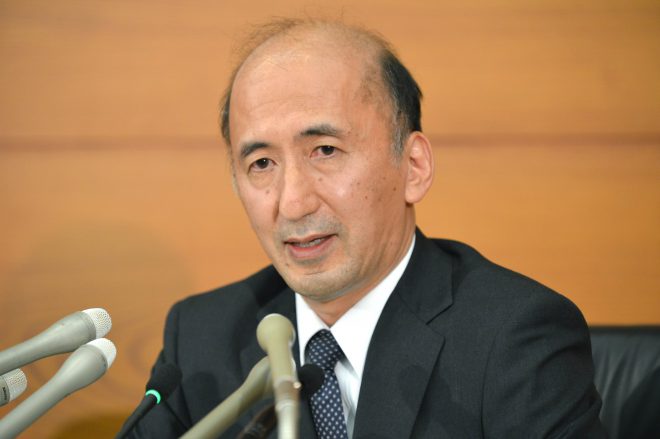 February 9, 2017
KOCHI- 
Bank of Japan Deputy Governor Hiroshi Nakaso indicated
Thursday
a cautious stance toward raising the central bank's target for 10-year Japanese government bond yields in the near future from the current zero pct.
"It is true that there is still a long way to go to achieve the bank's price stability target of 2 pct," Nakaso said in a speech delivered in Kochi, western Japan.
He then said, "I believe it is of utmost importance at the current phase that the bank persistently pursue powerful monetary easing under QQE (quantitative and qualitative monetary easing) with yield curve control," a policy framework introduced in September last year.
The remark is apparently intended to weaken market speculation that the BOJ may soon raise the target level for 10-year JGB yields in response to interest rate increases in overseas markets.
Regarding Japanese corporate earnings, Nakaso said they are projected to follow "a steady increasing trend" on the back of an increase in demand at home and abroad and the yen's depreciation.
Noting that private consumption in Japan has recently been improving, Nakaso reaffirmed the BOJ's view that the Japanese economy will continue to recover. (Jiji Press)