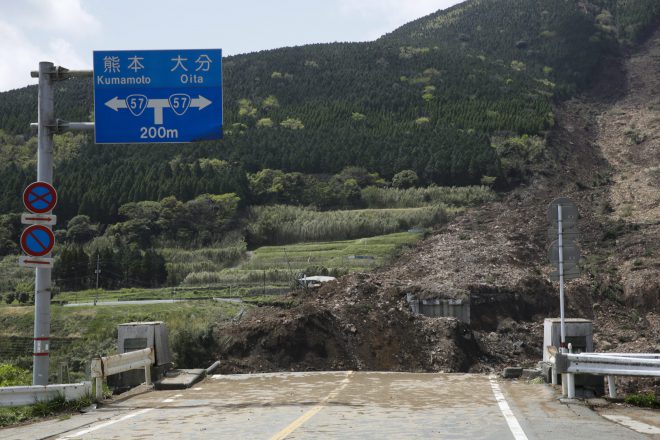 April 17, 2017
Tokyo- A new bridge will be completed in the village of Minamiaso in Kumamoto Prefecture, southwestern Japan, in fiscal 2020 to replace the one that collapsed due to a powerful earthquake a year ago, the land ministry said
Sunday
.
The new bridge will be built some 600 meters downstream from the collapsed Aso Ohashi bridge was located.
The ministry also aims to fully open a new route in the fiscal year that begins in April 2020 for the damaged section of National Route 57 that links the Aso region and the city of Kumamoto.
It said it is expected to take up to some five years and cost between 6.5 billion and 7 billion yen to fully rebuild the public-private Minamiaso Railway Line.
The section between Mashiki Kumamoto Airport Interchange and Matsubase Interchange in the Kyushu Expressway is expected to be brought back to the prequake level of four-lane status by
April 28
. (Jiji Press)