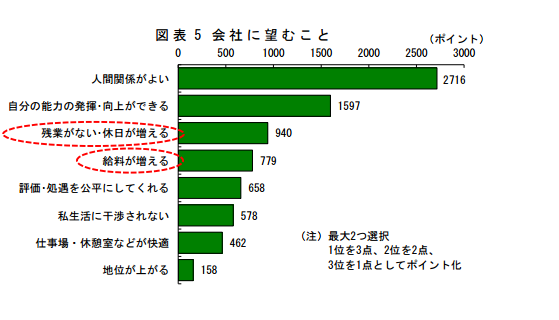 May 11, 2017
TOKYO- New employees want more holidays and less overtime work rather than pay growth, according to a recent survey by Mitsubishi UFJ Research and Consulting Co.
The annual survey, taken from late March to early April, asked rookies who joined last month to choose three out of the eight prepared answers to the question of what they expect from their companies.
Of the total respondents, those who chose the answer that they want more holidays and less overtime accounted for a record 41.5 percent, exceeding those who chose wage growth for the first time since the survey began in 2004.
In the latest survey, more holidays and less overtime was the third-most popular answer among the eight, pushing down wage growth, selected by 34.4 percent, from third to fourth place, the think tank under the wing of Mitsubishi UFJ Financial Group Inc. said in a report
Tuesday
.
The survey also showed a third consecutive rise in the share of respondents who selected the answer that they do not want their personal lives meddled with.
This suggests an increase in people who choose jobs that do not affect their private lives too much, the report said.
Instead of fully committing themselves to work, many choose to put themselves first and value their own personal lives, the report added.
Of the total respondents, 83 percent chose the answer that they hope to have good relations with coworkers. This remained the most chosen answer since the start of the survey.
Exercising and improving skills, picked by 56.9 percent, remained the second-most popular choice since the survey's start. But its share has kept falling since 2012.
In Japan, the overwork-linked suicide of a Dentsu Inc. employee in 2015 has triggered discussions on work style reform.
Against that background, 84.3 percent of the respondents said that during their job searches they considered, even a little, whether their possible employers may be so-called black companies, or predatory companies with a sweatshop-like working environment. The number increased from 80.9 percent last year.
The latest survey was conducted on participants to the think tank's seminars for new employees held on commission from 387 companies. Valid responses came from 1,327 people. (Jiji Press)