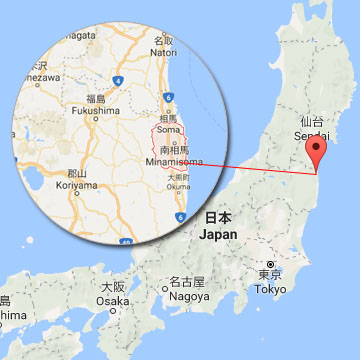 April 11, 2017
MINAMISOMA, FUKUSHIMA PREF- A new high school opened on Tuesday through a merger of two schools in the Fukushima Prefecture city of Minamisoma, for which a nuclear evacuation advisory was lifted last July.
It is the first time for a high school to reopen in an area that was formerly designated by the national government as an evacuation zone.
The new prefecture-run high school, specializing in education on industrial technologies, opened in Minamisoma's Odaka district through the combination of an industrial high school and a commercial high school.
With the opening of the new school, the Fukushima prefectural government aims to cultivate young people who will lead industrial revival in disaster-hit areas, official said.
The new school was designated by the education ministry as a "super-professional high school," aimed at nurturing specialists with advanced knowledge and skills.
After the March 2011 nuclear accident at Tokyo Electric Power Company Holdings Inc.'s Fukushima No. 1 power station, students of the two former schools studied at temporary facilities elsewhere in Minamisoma. (Jiji Press)