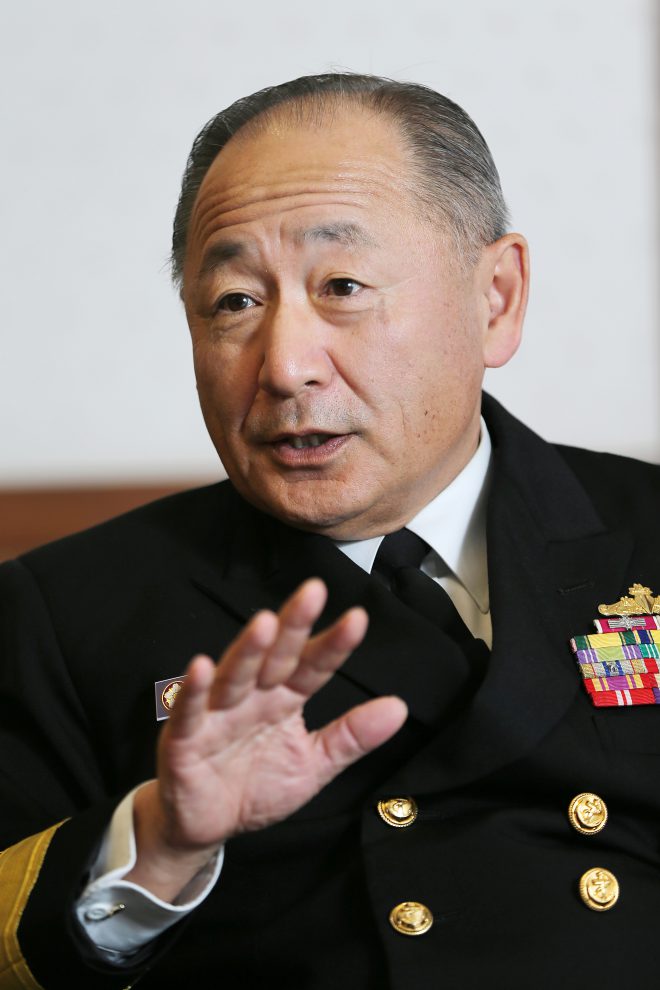 February 10, 2017
TOKYO- Newly-disclosed reports on the Japanese Ground Self-Defense Force's activities in South Sudan include vivid descriptions of intense fighting in the African country in July last year, it was learned by Friday.
The Defense Ministry has disclosed the July 10 report by the GSDF unit participating in the U.N. peacekeeping mission in South Sudan and the July 11 morning report by the GSDF Central Readiness Force, which supervises the unit.
The Newly-disclosed reports add to the July 11-12 reports by the unit and the July 12-13 morning reports by the Central Readiness Force.
The July 10 report said gunshots had been heard near the GSDF's base camp since June 1. On the July 10 situation in the South Sudanese capital of Juba, the same report said a gunfight started in a district south of the camp.
Meanwhile, the Central Readiness Force's July 11 report noted armed clashes in Juba, such as those involving gunfights near the presidential office building and moves of Sudanese government attack helicopters and tanks in the capital.
The report also said, "It will take time before stability is restored in Juba," and, "Careful consideration will be necessary for the time being regarding activities of our engineers."
These reports refer to "combats" in Juba. But Defense Minister Tomomi Inada says the fighting described in the reports is different from what is legally defined as "combat actions" and should be referred to as "armed clashes."
Over the issue, Inada faces a call for resignation from the opposition side.
On Thursday, Adm. Katsutoshi Kawano, the top uniformed officer of Japan's Self-Defense Forces, said he has instructed Ground SDF troops sent to South Sudan to be careful when they use the word "combat" in daily reports on their activities in the African country.
The daily activity reports written in July last year by the GSDF troops participating in U.N. peacekeeping operations in South Sudan had references to "combat" in Juba, raising concern that the situation in the South Sudanese capital may have required the troops to be withdrawn under the five principles for Japan's participation in U.N. peacekeeping missions.
"I will instruct the GSDF personnel not to create misunderstandings legally," Kawano, chief of staff at the SDF Joint Staff, told a press conference.
The instructions by the top uniformed SDF officer could make the GSDF troops in South Sudan hesitate to report actual conditions there for fear of causing possible political impacts even if they think that a combat is taking place.
"It's true that bullets were flying in front of the GSDF troops, and they used the word 'combat' as a general term in their own description" in the reports, Kawano said, referring to the situation in Juba in July last year when a large scale combat occurred. "There is no need to criticize the frank reports," Kawano added. (Jiji Press)