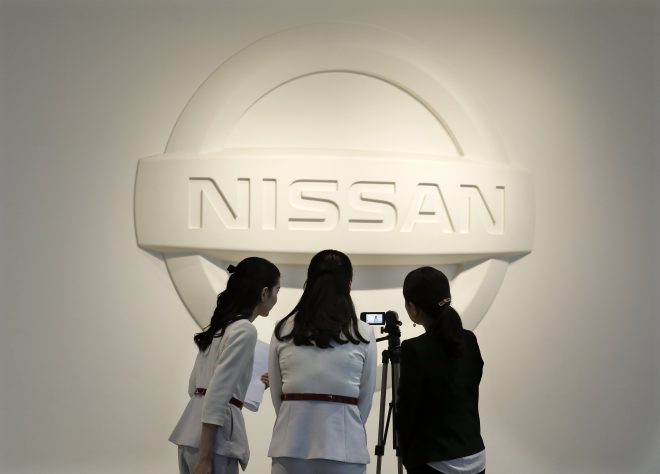 May 12, 2017
Tokyo- Nissan Motor Co. saw its consolidated sales and operating balance fall simultaneously for the first time
in eight years
in fiscal 2016, which ended in March.
In the year, operating profit at the major Japanese automaker slid 6.4 percent from the preceding year to 742,228 million yen due to the yen's strengthening that lasted until autumn 2016, according to its scorecards released
on Thursday
. Sales were down 3.9 percent at 11,720,041 million yen.
The stronger yen pushed down the operating profit by 281.9 billion yen although the company's global automobile sales expanded 3.7 percent to a record 5,626,000 units, Nissan said.
The company was also weighed down by an increase in sales promotion costs.
The last time Nissan incurred drops in both group sales and operating balance was fiscal 2008. In the year, the company saw a 22 percent sales plunge while falling into the red with an operating loss of 137,921 million yen in the aftermath of the collapse of US investment bank Lehman Brothers in September 2008.
Meanwhile, Nissan's group net profit in fiscal 2016 surged 26.7 percent to a record 663,499 million yen thanks to proceeds from the sale of its entire equity stake in auto parts maker Calsonic Kansei Corp. (Jiji Press)