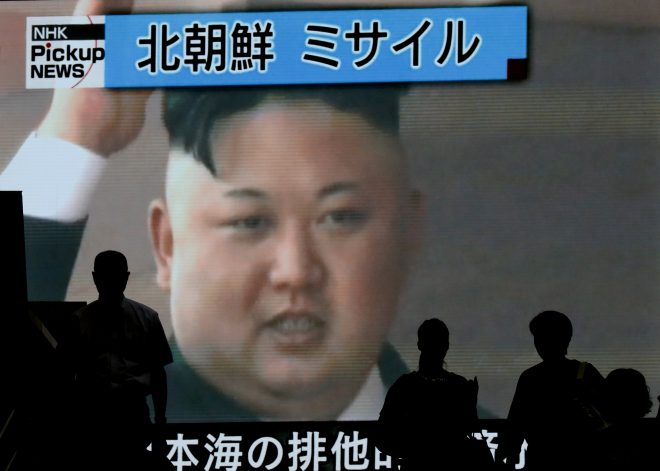 July 5, 2017
SEOUL- North Korea has succeeded in test-firing an intercontinental ballistic missile, called Hwasong-14, state-run Korean Central Television reported 
Tuesday
.
If the report is true, this would be the first time for North Korea to have successfully tested an ICBM, sources familiar with the situation said.
But the US Pacific Command said that an intermediate-range ballistic missile, not an ICBM, was launched.
Japanese Defense Minister Tomomi Inada told reporters in Tokyo that the projectile launched 
on Tuesday
 marked record highs in terms of both altitude and flying time for a North Korean missile.
It is estimated to have fallen into Sea of Japan waters some 300 kilometers from the Oga Peninsula in Akita Prefecture, northeastern Japan, she said, adding that it is believed to be the same type as a new intermediate-range ballistic missile Pyongyang launched on 
May 14
 or a variant of the new one.
An ICBM usually refers to a ballistic missile with a range of 5,500 kilometers or longer.
As the latest North Korean missile could reach such US states as Alaska and the US Pacific territory of Guam, the administration of US President Donald Trump looks certain to increase its pressure on the reclusive state, pundits said.
North Korea fired a ballistic missile toward the Sea of Japan from Kusong in the country's northwestern region 
on Tuesday
 morning.
The KCTV report is believed to have referred to this missile as Hwasong-14, claiming that the ICBM reached an altitude of as high as 2,802 kilometers and flew 933 kilometers over 39 minutes. (Jiji Press)