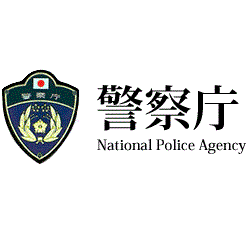 March 22, 2017
TOKYO- A 44-year-old male official on the career track at Japan's National Police Agency showed favoritism to a company run by a woman in a relationship with him, in a competition held last year for a police event for traffic safety promotion, Jiji Press learned
Tuesday
.
During the process of selecting the winner of the bidding, the NPA official, then chief of the traffic affairs administration department of Tokyo's Metropolitan Police Department, made some remarks favorable to the woman's side so that the order would go to her company, which has connections with police, according to the woman and other sources.
It is extremely rare that an NPA career-track official's alleged favoritism to a certain business operator has come to light. This marks the first such case at least since 2000, when reforms of the police took place in the wake of a series of police-related scandals.
The act by the official in question, now attached to the secretariat for the NPA's commissioner general, could have amounted to a violation of the national civil service law or the national public service ethics law, informed sources said.
"The case is now under investigation, so we decline to comment," the NPA said. The male official did not respond to an inquiry by Jiji Press.
According to materials disclosed to Jiji Press by the MPD, the safety promotion event was held in Tokyo in July 2016, with five companies taking part in the competition.
In a vote by MPD staff employees held in advance, the woman's company ranked third with 668 points, 69 points behind a front-running firm.
But an MPD committee in charge of the selection process awarded the project to the woman's company at about 2.5 million yen, supporting its idea of using animation for children, while noting that the company's proposal was somewhat inadequate in terms of traffic safety education.
During the selection process, the male official, who headed the committee, made such remarks as "This time, we should focus on the safety of children" so that the proposal of the woman's company would be chosen, senior police officials said, adding that a subordinate took notes of his remarks.
"It's difficult to judge whether his behavior is illegal," one of the senior officials said. "It's in the gray zone," the official also said.
When she was informed of the interim results of the competition, the woman asked the male official to deal with the situation, according to the woman. In reply, the official said that he would "try something," and he later told her, "I made your company top the list of the bidders," she said.
According to the woman, she and the official came to know each other at an MPD event in November 2015, and they started an extramarital affair the following month, though knowing that her company has connections with the police, she said.
For about six months from December 2015, the woman shouldered fees for dining out and hotels for the official and handed 20,000 yen to him each time he went home by taxi, she said, adding that the total amount she shouldered for him topped 2 million yen.
Until he left the post of MPD traffic affairs administration department chief in August 2016, the police official showed favoritism to her company in nine other projects as well, including those involving the MPD and the Tokyo Traffic Safety Association, a private foundation, for the creation of posters and goods, according to the woman. (Jiji Press)