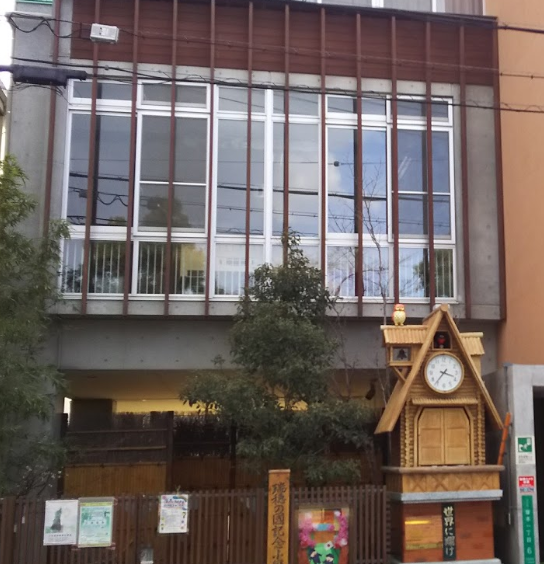 April 1, 2017
OSAKA- The Osaka prefectural government's education authorities
on Friday
inspected Tsukamoto Kindergarten, run by school operator Moritomo Gakuen, over its murky school construction project and subsidy qualification.
During the on-site inspection in the western Japan city of Osaka, the authorities questioned Moritomo Gakuen's Yasunori Kagoike why the educational corporation had prepared three different contract documents for the construction of an elementary school that the organization planned to set up.
The papers showing different project costs were drawn up partly for subsidy applications and submitted to different entities, including the central and Osaka prefectural governments.
The prefecture will continue its probe into the Osaka-based school operator, as related documents were not fully available for inspection, Masashi Hashimoto, in charge of the prefecture's supervision of private schools, told reporters after the on-site inspection.
In his sworn testimony before parliament last week, Kagoike, who has offered to step down as Moritomo Gakuen head, refused to explain why the three contract documents were created.
Moritomo Gakuen is also suspected of illegally receiving subsidies for disabled children from the prefecture even though the kindergarten had almost no such kids. The prefecture will consider filing a lawsuit or a criminal complaint if it becomes sure that that the school operator received any subsidies illegally.
In a separate move, the Osaka city government carried out an on-site inspection of a nursery school in the city run by a social welfare corporation that Kagoike serves as chief, over other subsidy-related allegations.
Kagoike's wife is believed to have received from the city subsidies for those exclusively working as nursery chiefs although she doubled as head of the Osaka nursery and vice chief of Tsukamoto Kindergarten.
"If any fraudulent receipt of subsidies is brought to light, we will seek a judicial judgment," Osaka Governor Ichiro Matsui told reporters, adding that he wants a sincere response from Moritomo Gakuen. (Jiji Press)