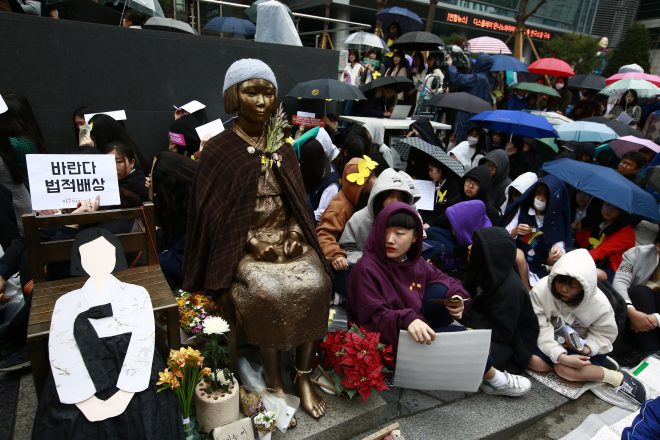 July 1, 2017
SEOUL- Over 70 percent of former South Korean comfort women have agreed to receive cash provided under a program based on a 2015 agreement between Seoul and Tokyo, it was learned 
Friday
.
The number of such women stood at 36, accounting for 76.6 percent of the 47 former comfort women covered by the assistance program run by a foundation that South Korea created under the bilateral pact, according to foundation officials.
The December 2015 agreement is intended to "finally and irreversibly" resolve the issue of comfort women, who were forced into prostitution for Japanese troops before and during World War II.
Japan contributed one billion yen to the foundation in line with the pact.
The foundation has already provided cash to 32 of the 36 women who have agreed to receive financial aid under the program.
Payments to two others are seen finishing by the end of July at the earliest. As for the remaining two, preparations are underway, according to the officials.
The program offers some 100 million won, or 10 million yen, in cash per person.
The foundation finished receiving applications for the assistance 
on Friday
, closing the process that began in October last year. The organization is considering accepting new applications if any, even after the deadline.  (Jiji Press)