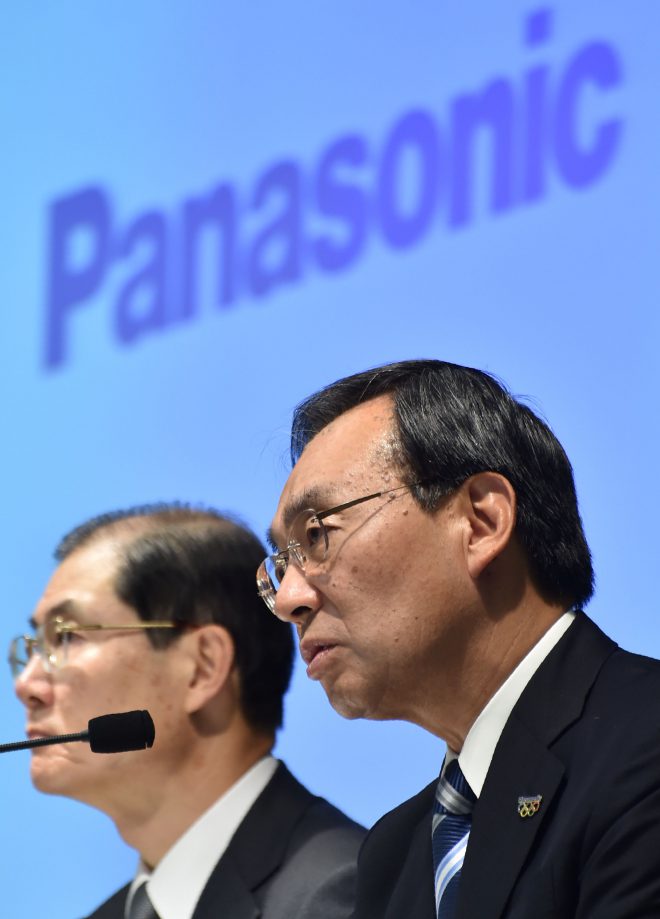 May 12, 2017
OSAKA- Panasonic Corp. said
Thursday
that it suffered year-on-year drops in consolidated sales and net profit in fiscal 2016, battered by the yen's strengthening.
In the year that ended in March, the major Japanese electronics maker posted a net profit of 149,360 million yen, down 9.6 percent, on sales of 7,343,707 million yen, down 3.7 percent.
Meanwhile, its operating profit jumped 20.2 percent to 276,784 million yen, thanks to brisk sales of white goods including refrigerators and air conditioners in Japan and other Asian markets, as well as solid automotive-related operations such as vehicle batteries.
For fiscal 2017, Panasonic expects sales to rise 6.2 percent to 7.8 trillion yen, operating profit 21 percent to 335 billion yen and net profit 7.1 percent to 160 billion yen, as white goods and automotive-related businesses are seen expanding further.
"I'm sure that our company is heading for sales and profit growth" in the current business year, Panasonic president Kazuhiro Tsuga told a press conference. (Jiji Press)