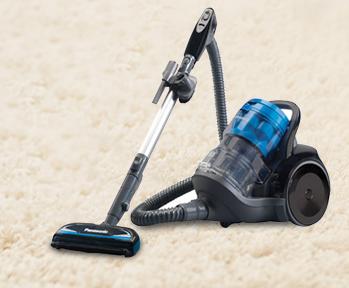 January 28, 2017
TOKYO- Panasonic Corp. said

on Friday

it will end its vacuum cleaner development business in North America at the end of March as its vacuum business is failing to deal with cheaper competition.
Panasonic set up a plant for its vacuum cleaners in the U.S. state of Kentucky in 1990, and along with another plant in the northern Mexican city of Monterrey, has produced 600,000 units a year, which are then sold on to Sears department store under a special manufacturing equipment agreement.
But the Osaka-based firm said that sales have been falling in the face of stiff competition and Panasonic will continue to sell vacuum cleaners in the United States, but they will be sourced through consignment production at local factories, or shipped in from its plant in Malaysia.
Panasonic said its Kentucky facility will close at the end of March, while the Mexican plant operations will be switched from vacuum cleaners to car seat warmers and other auto equipment from April, officials from the company said.
Panasonic said it expects its group net profit to tumble 25 percent on-year to 120 billion yen (1.04 billion U.S. dollars) for the year ending

March 31

.
It said a stronger yen and slowing sales in its Chinese and European markets were responsible for the group net profit slide.
To counter the losses, the firm has initiated some wholesale restructuring plans, including teaming up with Tesla Motors Inc. to expand its battery business and cutting its LCD TV panel production business at a plant in Hyogo Prefecture in Japan.  (Xinhua News)