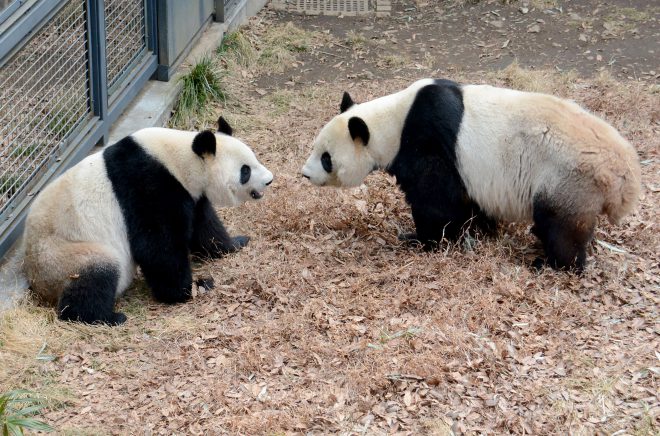 February 28, 2017
TOKYO- Tokyo's Ueno Zoo confirmed Monday that its two giant pandas mated the same day for the first time
in four years
since March 2013.
The zoo suspended public viewing of the male panda, Ri Ri, and his female partner, Shin Shin,
on Wednesday
as it judged that the pair's breeding period is near.
The pandas were put in the same enclosure after they showed strong signs of estrus behavior, such as calling to each other many times, during their meeting over a fence on Monday morning. Their mating lasted 52 seconds, according to the zoo.
While the latest mating attempt is now over, the zoo will continue to monitor their behavior to decide the timing of the next occasion.
Shin Shin gave birth to a baby in 2012, but the cub died
six days later
. The female panda also had a false pregnancy in 2013. (Jiji Press)