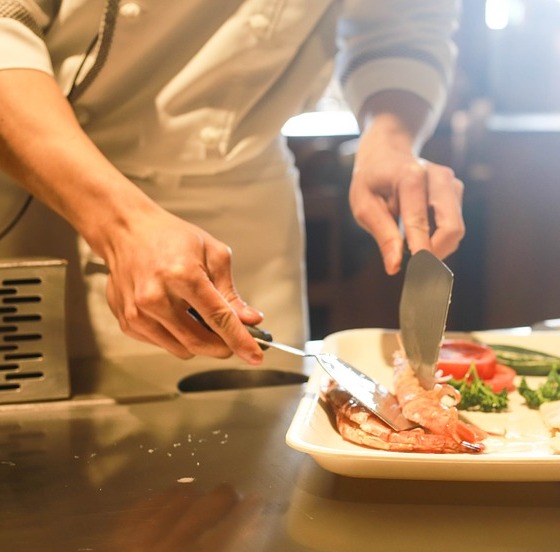 February 9, 2017
TOKYO- Private chef services are becoming popular in Japan, mainly among families who have small children and thus find it difficult to dine out and with people who hold "joshikai" women-only parties at home.
In such services, chefs come to clients' homes, cook meals in their home kitchens, serve the dishes and clean up after the meals.
Tokyo-based Exhilarate International Co., which offers "Rental Chef" services, has concluded contracts with a total of about 100 chefs offering French, Japanese and other cuisines.
"Homemaker services are coming into wider use in Japan thanks to the rising number of households in which both parents work outside the home," Exhilarate International President Tetsu Noto said.
Among the company's meal plans, one that costs about 10,000 yen per person has proved popular.
MyChef Inc., also in Tokyo, sets its per-head prices at relatively reasonable levels, between 3,000 yen and 5,000 yen, to encourage more people to use its services.
A housewife in her 30s who joined a private chef trial event arranged by MyChef said, "The service is attractive because I can eat a meal at home that I can't cook myself at prices similar to those for dining out."
At the Japan private chef service association, which is headed by a chef from a first-class hotel, meal plans priced around 25,000 yen per person are popular.
Although the prices are high, the number of users is increasing because the plans feature high-end meals and services on par with those offered at luxury hotels, officials of the association said. (Jiji Press)