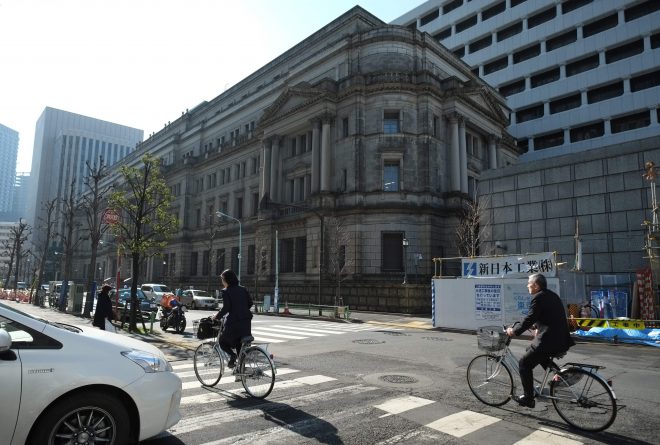 April 12, 2017
TOKYO - Japan's average producer prices in fiscal 2016 fell 2.3 pct from the previous year, down for the second straight year, the Bank of Japan said
Wednesday
.
The drop reflected weakness in the prices of such commodities as crude oil and aluminum as well as the yen's appreciation.
For fiscal 2016, which ended in March, the average producer price index stood at 96.8 against 100 for the base year of 2015, hitting the lowest level since 96.2 marked in fiscal 2004, excluding the effects of the consumption tax increase from 5 pct to 8 pct in April 2014.
Of the 746 items covered by the survey, 462 logged price falls, while 230 marked increases.
On the back of falling crude oil prices, electricity, city gas and water charges dived 11.2 pct, while petroleum and coal product prices declined 5.7 pct.
Chemical product prices fell 5.9 pct due to a revision to government-set prescription drug prices.
By contrast, agricultural, forestry and fisheries product prices increased 2.8 pct, lifted chiefly by higher rice prices.
In March alone, the overall index stood at 98.2, up 1.4 pct from a year before, following a 1.1 pct increase in the previous month. (Jiji Press)