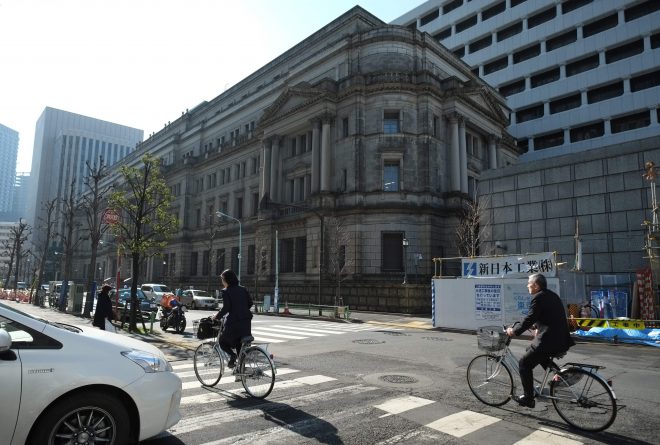 April 21, 2017
Tokyo- Many regional banks in Japan would likely face a blow if real estate prices plunge, the Bank of Japan has warned in a report.
In the Financial System Report, released
on Wednesday
, the central bank assumed a scenario that commercial real estate prices have dropped 20 percent on average nationwide, leading to deterioration in financial conditions at real estate companies and an increase in banks' credit costs.
Under the scenario, about 40 percent of some 350 regional and shinkin banks that are not subject to international financial regulations would be unable to cover their losses such as loan loss reserves with profits from their business operations and would incur net losses unless they eke out gains from securities sales, the report said.
It is the first time that the BOJ has made such an estimate, which is apparently designed to urge commercial financial institutions to ensure thorough risk management associated with their loans to the real estate sector.
"Financial institutions with significant exposure related to real estate could experience adverse effects, which are non-negligible from a microprudential perspective," the report said.
Regional and other banks are stepping up loans to the real estate sector, whose demand for funds is high, as their loan interest income has been falling due to ultralow interest rates in the nation. Still, some banks are turning cautious about such loans.
The BOJ report said that the real estate market "does not appear to show signs of overheating on the whole," adding that a possible plunge in real estate prices would "exert only a limited impact on the financial system." (Jiji Press)