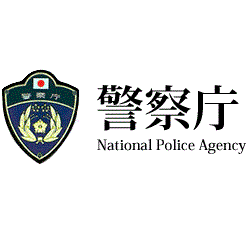 February 28, 2017
TOKYO- Car-bicycle collisions accounted for about 40 percent of fatal traffic accidents in Japan last year in which passenger cars bumped into other vehicles as they encountered at intersections or other parts of the road, a National Police Agency survey has revealed.
Cases of cars colliding with bicycles entering intersections from the automobiles' right side were frequent, and the proportion of such accidents was higher at night, according to the survey. The NPA believes that this is because car drivers tend to pay more attention to automobiles entering intersections from their left side.
Also, it is sometimes difficult for car drivers to notice bicycles approaching from the right at night because the range of the front right area illuminated by the headlight low-beams is limited, so as not to bother oncoming automobiles, according to the agency.
The agency is calling on both car drivers and cyclists to be more careful, while noting that cyclists are also to blame often, with many confirmed to have committed road traffic law violations in the car-bicycle collisions in 2016.
The total number of fatal collisions between passenger cars and other vehicles upon encountering came to 490 last year. In 205 cases, or 42 pct, cars bumped into bicycles, followed by 144 cases, or 29 pct, between cars and motorcycles or scooters, and 129 cases, or 26 pct, between cars and other automobiles.
Of the 205 cases, 147 involved cars and bicycles that were both traveling straight through intersections. In 87 of the cases, or 59 pct, cars collided with bicycles coming from their right side.
Forty-two of the 147 collisions occurred at night, with 33 of them, or 79 pct, involving bicycles from the right side. The proportion was higher, at 85 pct, for night collision cases involving cyclists aged 65 or over.
Of the total car-bicycle collisions, traffic law breaches were confirmed for about 90 pct of the cyclists, with failures to follow stop signs and red light jumping accounting for nearly half of them. The proportion of traffic law violations was higher among elderly cyclists.
"We hope that car drivers will pay enough attention to bicycles on their right side and cyclists will abide by traffic rules for their own safety," an NPA official said. (Jiji Press)