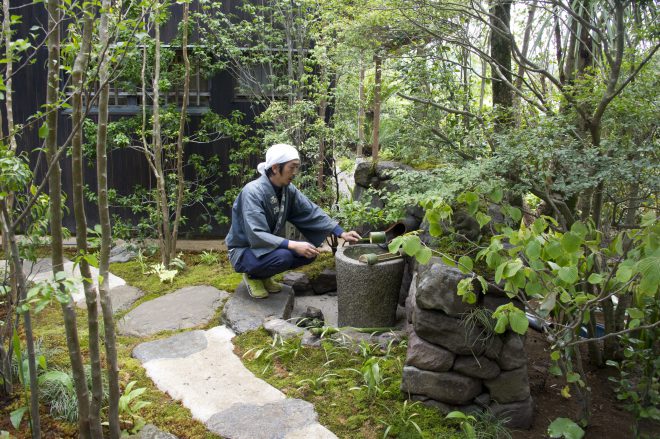 March 20, 2017
TOKYO- Japan's Ministry of Land, Infrastructure, Transport and Tourism will take on projects to restore Japanese gardens in foreign countries.
In fiscal 2017, which starts next month, the ministry plans to send landscape engineers and other experts from Japan to two or three such gardens in North American or European countries as model projects, officials said.
The specialists are expected to craft restoration plans by examining the situation of the overseas gardens at first hand.
The ministry will also consider drawing up manuals for each of the Japanese gardens abroad so that local people can maintain and manage them properly.
Currently, the number of Japanese gardens abroad is estimated at over 500, mainly in North America. Such gardens were mainly created for such occasions as World Expositions and the establishment of sister-city links.
But some such gardens are not being taken care of with proper gardening work, and some Japanese embassies abroad and others have consulted the ministry about the problem, according to the officials.
Japanese gardens abroad are important bases to spread the country's culture and attractions, with a major role in attracting tourists.
The ministry decided to cooperate with the restoration projects, as such gardens without proper care will not appeal to foreigners.
It plans to select operators for such projects as early as May.
Under the ministry's plan, the operators will advise local landscape engineers on how to care for Japanese gardens so that they can be kept properly afterward, the officials said.
In its policy vision for promoting tourism announce in March last year, the Japanese government decided to take on such restoration projects to foster better understanding of traditional Japanese culture. It regards such projects as having an important role in expanding the number people who admire Japan and its culture. (Jiji Press)