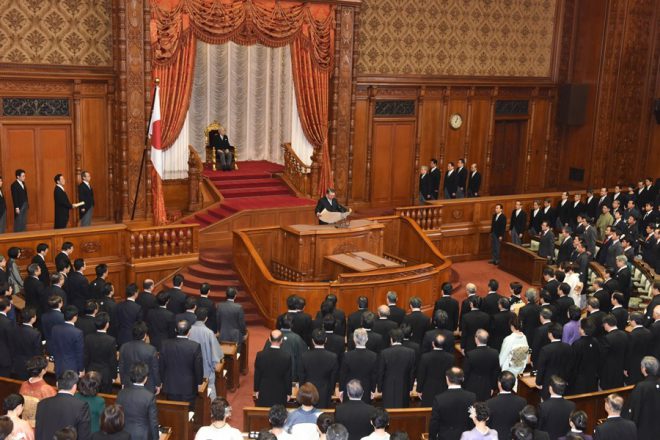 February 21, 2017
TOKYO- Japan's ruling coalition agreed
Tuesday
to push back a proposed House of Representatives committee vote on the government's fiscal 2017 budget bill from
Friday
to next week in view of the "Premium
Friday
" nationwide campaign starting this week.
The accord was reached at a meeting of the secretaries-general and Diet affairs chiefs of the Liberal Democratic Party and its coalition partner, Komeito.
The ruling camp had proposed the Lower House Budget Committee vote to the opposition bloc, but decided to put it off in consideration of the campaign calling for finishing work earlier on the last Friday of every month, Wataru Takeshita, head of the LDP Diet Affairs Committee, told reporters after the meeting.
The program is "one of main features" of the work-style reform initiative of Prime Minister Shinzo Abe's administration, he pointed out.
The LDP and Komeito executives also decided to stick to a plan to send the budget bill to the House of Councillors, the upper chamber of the Diet, by the end of this month after passing it through the Lower House.
The main opposition Democratic Party has been opposed to wrapping up Budget Committee debate on the bill and putting it to a vote
on Friday
. (Jiji Press)