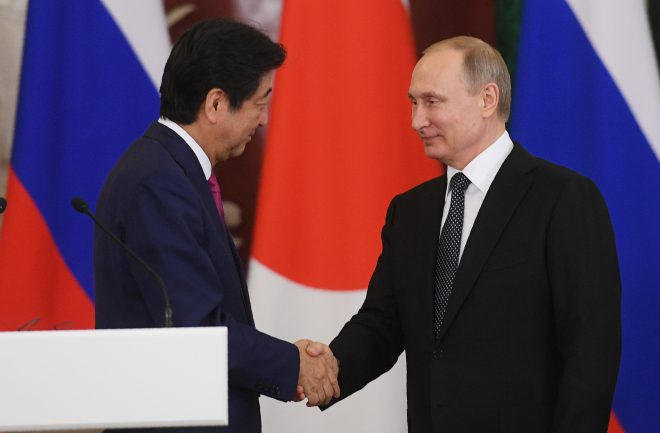 July 4, 2017
MOSCOW- The Russian presidential office said in a statement 
on Monday
 that the country is ready to continue talks with Japan on concluding a peace treaty to formally end World War II hostilities between Moscow and Tokyo.
The statement was released before Russian President Vladimir Putin and Japanese Prime Minister Shinzo Abe hold a one-on-one meeting on the fringe of a two-day summit of the Group of 20 advanced and emerging economies in Hamburg, Germany, from 
Friday
.
The issue of the peace treaty conclusion is likely to be mentioned at the bilateral summit, the statement said. It also pointed to the need for the two sides to create an atmosphere of mutual trust and cooperation for the conclusion of the treaty.
Tokyo and Moscow have still been unable to conclude a World War II peace treaty because of their longstanding territorial dispute over four northwestern Pacific islands located off Japan's northernmost prefecture of Hokkaido. (Jiji Press)