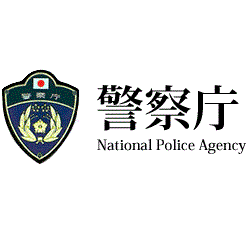 March 16, 2017
TOKYO- The amount of stimulants seized in Japan soared last year, while their average street price hit a record low, the National Police Agency said Thursday.
The average price dropped by 2,000 yen from the previous year to some 64,000 yen per gram, the lowest since comparable data became available in 2009, the agency said.
The price fell below 70,000 yen in 2013 from some 92,000 yen in 2009. The amount of stimulants seized last year jumped 3.5-fold to 1,495 kilograms as the police detected a series of large-scale smuggling cases.
The figure includes over 1,000 kilograms smuggled from Taiwan. The price decline indicates that a large amount of stimulants spread in Japan by escaping police crackdowns, NPA officials said.
After hitting a record high of 1,976 kilograms in 1999, the amount of seized stimulants stayed below 500 kilograms in recent years, excluding 812 kilograms in 2013.
The police brought charges against 10,457 people in connection with the seizures last year, almost flat from the previous year. The proportion of repeated offenders accounted for 65 pct, growing for 10 years in a row.
An NPA official warned that stimulants may have been supplied stably in Japan because the annual number of people charged still exceeds 10,000. (Jiji Press)