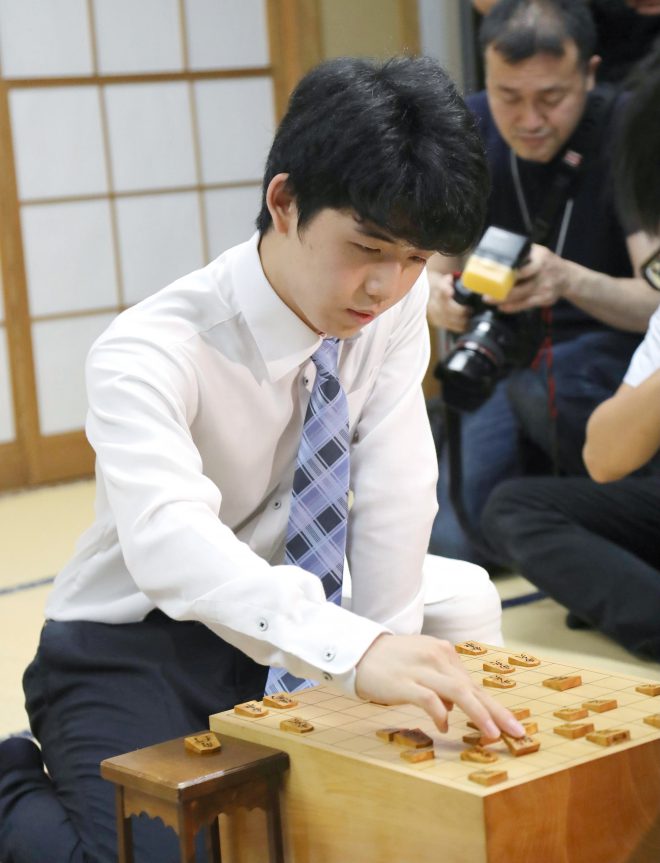 July 3, 2017
Tokyo- Japanese teenage shogi sensation Sota Fujii suffered the first loss in his professional career 
on Sunday
, snapping his record-breaking unbeaten streak at 29 games.
Fujii, 14, the nation's youngest professional shogi player who holds the rank of fourth dan, was defeated by fifth-dan Yuki Sasaki, 22, in the second round of the Ryuo tournament.
"It can't be helped because any winning streak ends sooner or later. But It's regrettable that I couldn't show anything good," Fujii said after the match.
The match "left me keenly aware that I have no deep insight. I'll try hard to overcome this shortcomings," he said.
Fujii, a junior high school third grader, made his professional debut in the nation's traditional board game in December.
He set his unprecedented record for 29 consecutive victories on Monday in the first round of the Ryuo tournament, beating the previous record of 28 straight wins held for 30 years by 56-year-old eighth-dan Hiroshi Kamiya. (Jiji Press)