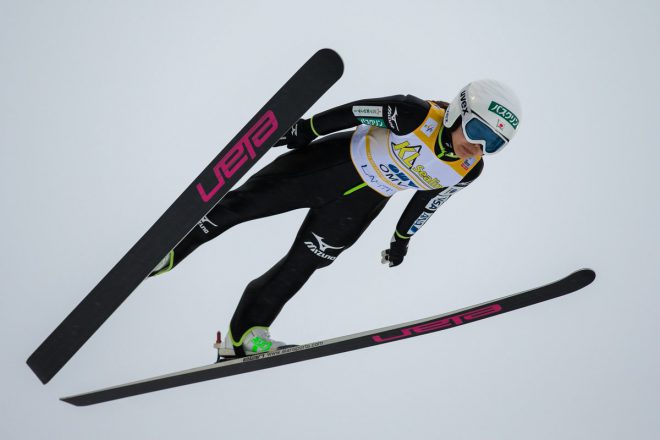 January 15, 2017
SAPPORO
- Japan's Sara Takanashi missed her first World Cup podium of the season
on Sunday
, while Norway's Maren Lundby won and Japan's Yuki Ito was second.
Competing in the eighth event of the young season, Takanashi, runner-up
on Saturday
in her home meet, could only manage 93- and 89-meter jumps for 217.4 points at the K-90 Miyanomori Ski Jump Stadium.
A three-time overall champion on the circuit, Takanashi had won five of the season's first six competitions.
Lundby opened by jumping 97 meters before reaching the day's longest, 100 meters, on her second attempt. Her score of 248.5 earned her second win of the season and her career.
A day after winning her first victory on tour, Ito (236.3) was right behind Lundby after a 97-meter first jump, but only flew 96.5 meters in the second round to finish runner-up. Germany's Katharina Althaus (231.4) was third.
"I was late with the takeoff and couldn't adjust to the fresh snow piled up on the landing slope," said Ito, who couldn't assume a proper telemark posture on her second jump. "I can start competing when I don't make mistakes."
After her fifth podium finish of the season, the 22-year-old is looking forward another meet in Japan. (Kyodo News)